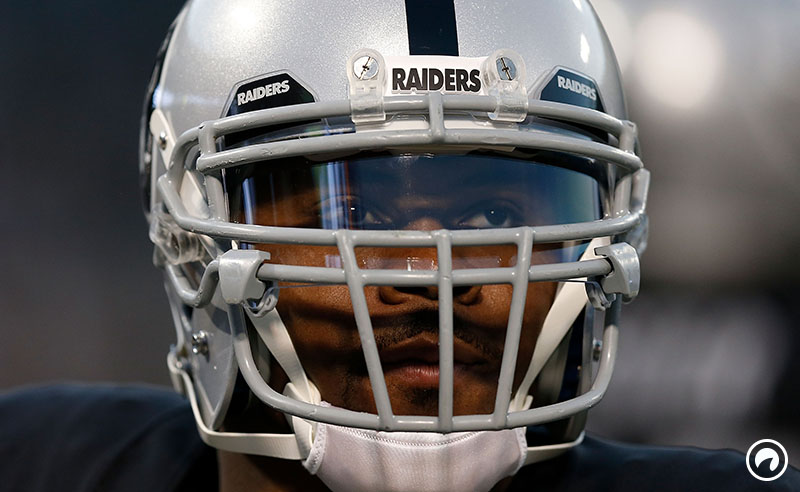 Sorry Raiders fans but according to the odds, it's more likely than not that Khalil Mack is shipped out of Oakland before the NFL's trade deadline.
Mack's holdout with the Raiders has reached uncomfortable levels and the rumors about a potential trade for the former Defensive Player of the Year are getting out of hand.
MyBookie was first to market with the odds, setting the yes option for Khalil Mack to be traded before the deadline at a staggering -500 and pegging the Packers as the favorites to acquire the maligned superstar.
While it seems foolish that a team would trade its best defensive player over a salary dispute a season removed from allowing over 350 yards per game, the Raiders have made little to no progress on a contract extension for Mack and with money tight in Oakland, the simplest answer might be to swap him for draft picks and go back to the drawing board in preparation for the move to Las Vegas.
To that point, the Packers could be positioned to offer the Raiders what they need for Mack. Green Bay has two 2019 first round picks and with the clock ticking on Aaron Rodgers, the Packers would likely pull the trigger on a deal for Mack if it improved their chances of getting back to the Super Bowl.
The Raiders still have a shot to retain Mack but the odds at MyBookie are not in their favor and the regular season is rapidly approaching. 
Will the Raiders trade Khalil Mack during the 2018 season?
Odds as of August 18 at MyBookie
What team will Khalil Mack be on After the trade deadline?
Odds as of August 18 at MyBookie
Packers +200
Bears +300
Raiders +350
Jets +350
Bills +1000
Redskins +1500
Steelers +1500
Giants +2000
Field +600