Video: Chick Pretending To Be Sign Language Interpreter For Police Arrested For Signing "Gibberish" At Police Press Conference Is My Favorite Person Ever.
Source  –  Unbeknownst to law enforcement officials giving an update at a news conference about recent killings in Seminole Heights, Florida, a woman was acting as an interpreter for the hearing impaired and she was not relaying their message.
"Most of the time it just looked like she was signing but not using actual signs," said USF professor Rachelle Settambrino. "When she was spelling words out, she wasn't spelling anything at all. They were just gibberish more than anything."
Tampa police say the woman who was tapped as the interpreter just showed up and it was assumed she had been sent by a pre-paid contractor. 
It's a bizarre situation: Derlyn Roberts is the woman who pretended to interpret the news conference. Police say she can't be charged with anything because what happened is not a crime — it's an ethical violation.
Roberts has a criminal history, according to WFTS in Tampa — she has several fraud arrests on her record and a conviction that landed her in a state prison.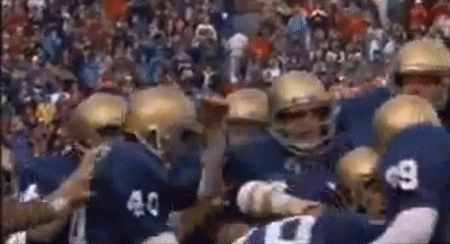 Rudy Points for believing in yourself?
I love golf and have recurring dreams that I just won the "Fry's.com" open all the time. Seriously.
In no way would I pretend to be a professional golfer to get into the field because I know it's a dream and not real.
Derlyn didn't give a shit and believed she could sign her way through a police presser not thinking deaf people would catch on to her waving hands around like a blackout wasted Helen Keller.
It begs the question:  If you are going to pretend to be someone else and invent a completely different life why the fuck would our girl pick "Sign Language Interpreter?"
Not only did she not think this through, she decided to reach for the middle in her attempt at a fresh start.   Maybe she thought airline pilot was a stretch and school secretary was beneath her skill set.
Faking sign language is akin to pretending you know how to play guitar.  When someone calls you on it, you better know how to do it, or prepare to get bitch slapped by the hand of truth in 2 seconds.
This is the one time I wished I was deaf.  I'd transcribe her signing and show it to all my deaf friends, and we'd make fun of her and make hearing enabled jokes for days.