Dubbed the "Parking Lot Pooper," Andrea Grocer, 51, of Ashland was allegedly caught dropping trou near the Natick Outdoor Store on Wednesday morning, according to metrowestdailynews.com.

Police said they had been investigating since the fecal matter began showing up last month.

"At first, [workers] thought it was an animal but then they noticed toilet paper and other wipes — items animals would not have access to," said police spokeswoman Lt. Cara Rossi, who said the first feces was found in early December.

After staking out the site, a cop allegedly spotted Grocer letting her bowels loose out of the door of her 2018 Lincoln MKX SUV just before 7 a.m.

When confronted, she told the officer she has irritable bowel syndrome and was on her way to her job as a nanny, a police report says, according to NBC Boston.

But she was allegedly seen waiting some 10 minutes for a nearby train and other traffic to clear out before doing the deed — and the cop pointed out that there were plenty of public restrooms nearby, the outlet reported.

The officer also called her employer, who confirmed she could have just pooped at their house.
My brother in law likes to pee outside in the morning.  He told me that a few weeks ago and he's a fairly well-heeled individual. He pees in his backyard has a coffee and smoke then goes to work.
Had this woman just shit in her own back yard instead of a Walmart parking lot (for months) she would have been just fine and no one would know ANDREA GROCER has a fetish for parking lot poop jobs.
These stories always fascinate me from a pathology perspective.  How does one decide at the age of 51, to become a serial public shitter?  Did she grow up in the bush like Jodi Foster in 'Nel'?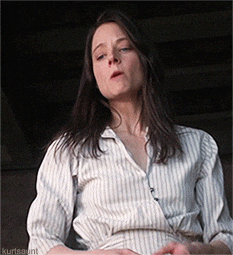 Is this a return to her shitting roots where a few fern leaves and a quiet tree stump were all she needed?
Mind you my other friend Greg always has TP and wipes handy because he has IBS and often shits on the side of the 407.
Either way, ANDREA GROCER needs to learn how to use a toilet again.
Learning how to use the bathroom properly can save your life.  Just ask the Houston family.