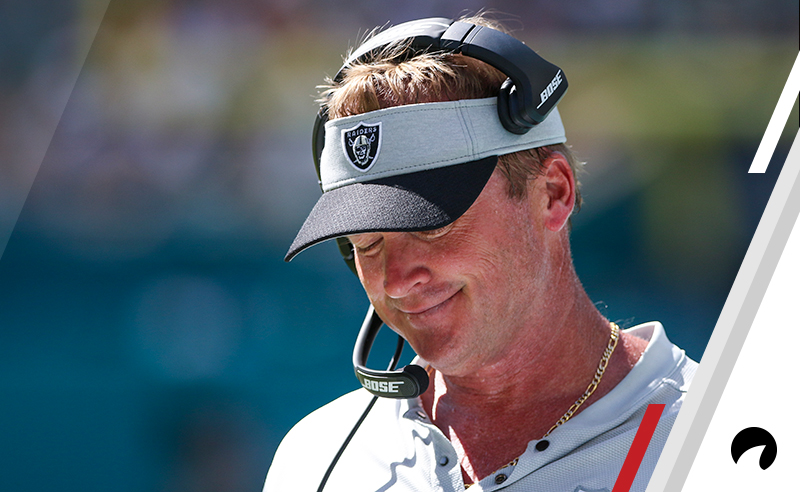 The Raiders, Texans and Cardinals are absolutely toast. The fat lady is singing and the only thing left to play for is pride. Or, instead of pride, maybe just embrace the shame that comes with throwing away a season to chase the No. 1 pick in the draft.
Yes, it looks like it's over for the NFL's 0-3 teams as history hasn't been kind to slow starters. Going way back to 1980, there have been 173 teams to start a season 0-3, with only five of them going on to make the playoffs — a whopping 2.8 percent! If you're a fan of one of the 0-3 teams and that 2.8 percent number is giving you hope, it shouldn't. The last team to start 0-3 and make the playoffs was the 1998 Bills, who followed up their 0-3 start with five straight wins.
The Raiders and Cardinals are already three games behind in their division races, so go ahead, tear up those futures tickets and start scouting the upcoming draft class. An argument could be made for the Texans, however, as it's not inconceivable that they could win their next three games vs the Colts, Cowboys and Bills, while the rest of their schedule isn't exactly made up of elite contenders.
If you're a fan of one of the three 3-0 teams (possibly four after the Bucs play tonight), the Dolphins, Rams and Cheifs, you should be feeling pretty good about your team's chances of making the playoffs. Since 1980, 134 of the 177 (75.7 percent) teams to start 3-0 made the playoffs.
While the Rams and Chiefs look like shoe-ins, the Dolphins will still have their doubters and a massive test vs the kings of the AFC East, the New England Patriots, awaits in Week 4. After that, they have five-game stretch which sees them play the Bengals, Bears, Lions, Texans and Jets  — all teams who they're either better than or on par with, so things are looking up in South Beach.