Sometimes I do things before I think.  Like how I really feel suppresses doing the right thing in the heat of the moment and I have to do better and I will.
This week NDP Leader Jagmeet Singh was advised by some backwoods Quebec racist to cut his turban to appear 'more Canadian'.
I applauded Jagmeet and highlighted Quebec's closed-mindedness with the religious symbols ban etc.
Video: Montrealer Tells Jagmeet Singh To Cut His Turban Off Because, Quebec
The fallout I received for my assessment that parts of Quebec are like the deep south in relation to their similar racist views were met with this exchange.
Quite a broad generalization there Dean. Got me on the click bait. Ignorance? Inappropriate? Absolutely! That said, he actually says "I hope you win" at the end of the clip. But that was cut out. Your blog post itself though…you truly believe what you wrote?

— François Bisaillon (@BiztheWiz) October 4, 2019
Racism is horrible. 100% alignment there. That man's comments came from ignorance and were appropriate. Your "Quebecors (sic) Are Racist" headline is the inaccurate generalization. Other than that, peace brother.

— François Bisaillon (@BiztheWiz) October 5, 2019
That's why you got me in the click bait title. Read the post. Too much anger in the Twitterverse. I appreciate having civilized differences of opinion without putting down the others person. Enjoy your weekend.

— François Bisaillon (@BiztheWiz) October 5, 2019
We're cool. I'll introduce myself before we hug, it'll be less awkward. Blog away.

— François Bisaillon (@BiztheWiz) October 5, 2019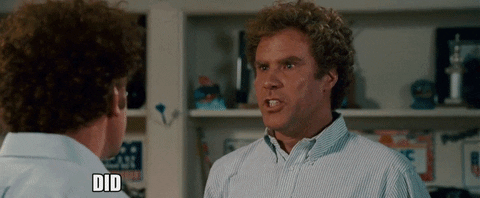 I've really come to love exchanges like this with normal individuals and this type of social media behaviour needs to be highlighted just as much as exchanges like this:
Dean Blundell is full of shit.

He had an inside scoop on Steven Stamkos signing with the Maple Leafs. It was 100%, according to him.

He has no idea what's happening.

— Sergei (@berezin_goal) September 29, 2019
Exactly.  And do you know the moment I knew Tavares was the future Captain of the Maple Leafs @berezin_goal?
The second he signed here, Meat.
I wasn't 100 until this happened last year though and it's still my favorite Tavares moment of his young career.
BTW, I'm hugging Francois if I meet him.  I don't give a shit.  I respect civil discourse on Social Media so much, it makes me wanna hug the person on the other side, not give them PTSD.  Have a great weekend, Fockers.
PS.  I'm not sorry for shit.  Hell of a human experiment tho.  That headline was for those of you dying for me to do something with click-bated breath.
Thanks for visiting DeanBlundell.com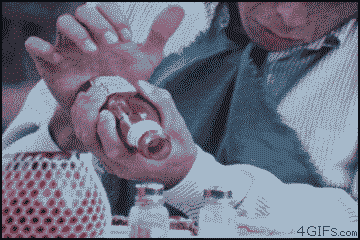 So far only 87k people have clicked on the link.
I win.  Again.