It dawned on me this past Wednesday, just after Nick DeLeon's thundercracker had powered Toronto FC towards a berth in the MLS Cup, that during TFC's previous two forays deep into the MLS playoffs, I was entrenched with the team, covering every goal, trophy and tunnel bust-up for a national audience… yet, here I was, watching the teams 2019 heroics on my phone, whilst rolling pastry for around seventy steak and cheese pies at the back of a local butcher shop.
"Life" I thought, what an absolute mind fuck.
Hello, my name is James, and…no, it's alright, I haven't turned to booze just yet, not that I don't enjoy the odd tipple every now and then… in fact, I couldn't be happier, to be honest, unshackled from the beast as it were.
Unless you're a fan of soccer you probably have no idea who I am, and are asking yourself why the hell should I be reading anything by this nobody?  A valid question, and in fact I am sure many soccer fans who are reading are asking themselves the same question.  So, allow me a brief introduction, and then decide for yourself.
Here are the Coles notes to me and my career:
1997 – joined theScore shortly before it launched, produced and hosted Sportsworld, before creating and hosting The Footy Show.
2013 – Rogers buys theScore, I trade my jeans and sneakers for a flash suit, and host Sportsnet's soccer coverage.
2019 – Sportsnet lost the rights to its major soccer properties, which means there is no use for a soccer department, and I am part of the collateral damage, career body parts strewn across the media landscape.
Jesus, it looks like I dodged enough bullets and managed to duck and weave for over two decades to avoid getting gassed despite putting all my career eggs in the soccer basket.  Not bad, in fact, it's bordering on miraculous.  Soccer. Canada.  A career???  Pat myself on the back.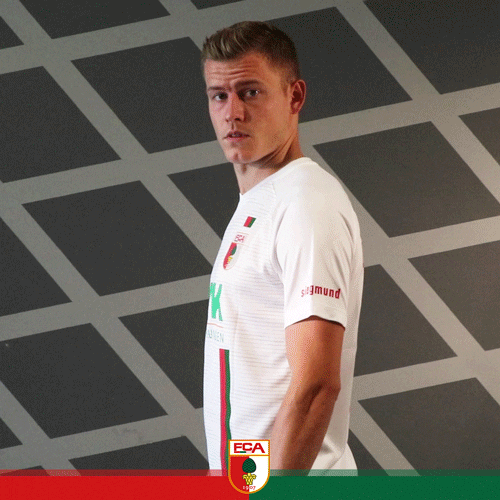 Perhaps that is why I really have no bitter feelings towards my former employer.  I know this is a bit boring, but really it is the truth.  Sure, I have long believed soccer deserved a bigger space  in the mainstream media landscape, and yes that has contributed to plenty of frustration over the years, but I left too many great friends and talented people at Sportsnet to have any soul-destroying resentment, business is business, and it's tough to argue the dollars and cents simply would not have made sense.
It wasn't until I began Footy Prime the Podcast with my muckers Craig Forrest, Danny Dichio and Dan Wong that I realized how much I actually missed spewing bullshit in front of a camera and behind a mic.  It was something we had been talking about doing for a couple of years, but alas, the machine that is corporate media and all its little idiosyncrasies prevented us from actually moving forward.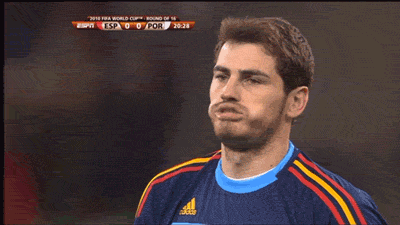 So here I am, here we are, with an opportunity to contribute to a forward-thinking, ambitious and ballsy new project courtesy of Dean Blundell and his crew. It is exciting and reminds me a lot of those early days at theScore, when there really weren't any rules that we were afraid to break, we had to just "try stuff" and see what happens.  To say it is liberating is a huge understatement.
So, back to those meat pies; when I began to see the writing on the wall regarding my then-current position in mainstream media, I began brainstorming for a Plan B.  I'll save a future post (hilarious future post at that, damn it) to get into details, but suffice to say meat pies became that plan B, and with it Sharman's Proper Pies was born.
Media is still my passion, and there is still plenty of unfinished business in that regard, but building a business so removed from what I am used to, has been so incredibly rewarding so far, that who knows, maybe it becomes plan A?  Not that I wouldn't have loved to have been in Atlanta on Wednesday, covering another monumental victory for Toronto FC, but watching it on my phone, while I was elbow deep in lard and eggs, brought with it a degree of peace.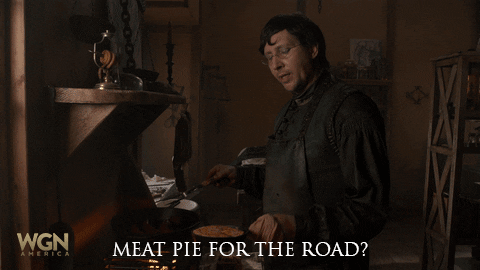 I'll be here every week or so, slamming down some words about I don't know what.  Sure there will be a fair amount of sport to be discussed, but I'll also mine those inner recesses of my shrivelling brain and come up with questions that I'll try and answer.
Chat soon, and cheers for reading.