Hi folks. Happy Friday, as I sit here and watch the Disney+ documentary 'Get Back' The Beatles Documentary it has put me in a musical mood. I have been meaning to write this article for a long time but really needed the time to put into it to do it justice because drumming and music is and was a huge part of my life and answering the age old question "Who is the greatest drummer of all time" is no easy task. There is a large talent pool to choose from. However, I am going to do my best to justify my picks and hope I get shitloads of comments telling me how wrong or right I am.
Let's get started shall we…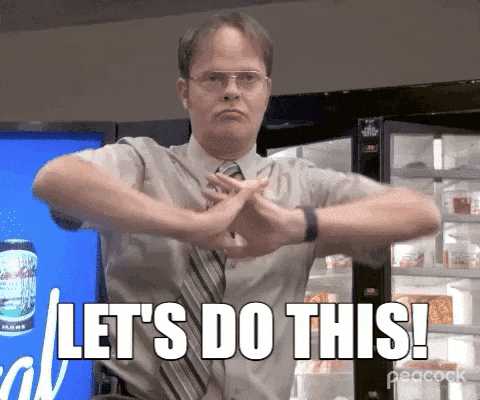 Dude are you even qualified to have an opinion on this?
Well actually I am, let me tell you a little bit about myself. I have been playing drums since I was 3 years old. To no surprise to anyone I was a hyper kid growing up and my parents tried everything to try and find a way for me to channel that hyperness into something constructive. I used to bang my moms pots and pans as a kid with her wooden spoons while she was making dinner (which my whole family loved) my dad one day said we need to get this kid a drum set. Next thing I know I wake up Christmas morning with a shiny new miniature Mickey Mouse drum kit sitting under the tree. Still to this day probably the best Christmas ever. Oh don't believe me? Maybe this will change your mind.
From then on I was in love, listening to music and trying my best to learn. Full disclosure I can't read music or drum tabs so I attempted to do it all by ear which worked for the most part, because music isn't how it sounds it's how it feels. My dad enrolled me in Miriam School of Music in Mississauga when I was 11 to try and get someone to teach me the basics. That only last 1 year due to the fact that at my year end recital which my entire family was at my job was to play a BORING combo beat of the high hat and snare for a minute.
Instead, I decided to go rogue spaz out and slam the drums like a crazy person, tip over the snare and hi hat and throw my sticks into the crowd. Safe to say they did not ask me back for year two….
My dad was a classic rock junkie and had every vinyl you could possibly imagine so I immediately fell in love with some of the greatest drummers of all time, listening to vinyl as nauseam in our basement trying to figure out what they were doing and doing it on my kit. I almost quit drumming when I listened to 2112 because I could figure Neil Peart out. Ok…that's enough about me, lets get to the meat and potatoes of the article. Here are my top 5 drummers of all time.

#5. Mitch Mitchell

This may be bias because Jimmy Hendrix is one of my favourite musicians and I basically broke my dads "Are you Experienced" album because I listened to it so much. Mitch Mitchell's fusion of jazz technique and wonderful riffs, but with this rolling ferocious attack on the whole kit was stuff of legends. Mitchell won out and this hard-hitting heavy improvisatory quality to Hendrix's power trio. Listen if you can keep up with Jimmy Hendrix and you are a HOF in my books. Just listen to All Along The Watchtower or Fire by the JHE and tell me I am wrong.
#4. Ringo Starr
I know I am going to catch some heat for this one, but Ringo is probably one of the the most underrated drummers ever who in my opinion does not get the respect he deserves. Though he was often underappreciated during the WILD late Sixties that produced the likes of Keith Moon and Mitch Mitchell, Ringo didn't just ground the greatest band of all time, he helped give their music shape and focus — listen to the ecstatic rolls that open "She Loves You," the crisp buoyancy of "Ticket to Ride," the slippery cymbal work of "Rain," or the way he threw cute, memorable "rhythmic hooks" into many more of the Beatles beloved tunes. As a left-handed drummer playing a right-handed kit that right there should tell you all you need to know. Starr came up with his own unique style of creating crisp exuberant "fun fills. Ringo was the the king of feel.
#3 Keith Moon

The wild man. Keith fucking moon. I don't know what is more legendary his drumming or his room trash party stories. Keith Moon was King of room trash. Legend has it he was staying in a hotel and asked for a double room and the hotel refused to give it to him so he used a chainsaw to cut through the wall and gave himself his own double room. He also drove a his luxury Rolls Royce into a Holiday Inn swimming pool and therefore created this iconic photo.

Moon, the inspiration for the Muppets character Animal, smashed drum kits and hotel rooms with a ferocity suggesting he was more performance artist than mere rock "sticksman." He famously refused to play drum solos and instead treated drums as the Who's lead instrument. "His breaks were insane. Moon the Loon fit drum rolls into places they were never intended to go Keith made it known that he was important. I love that drama, that theater and I love the emotion." Moon's favorite stunt, though, was flushing powerful explosives down hotel toilets, a trick he pulled until 1978. Unfortunately Keith died from a drug overdose at age 31. Rest In Peace King.
#2. Neil Peart

One of Canada's greatest exports. Neil Peart was a drum scientist and technician. It took me almost my whole teenage life to learn how to play 2112. Dean and Lochlin notably hate Rush, even though Dean is good friends with Geddy Lee and Alex Lifeson and has told them to their face in their home that he doesn't like their music (classic Dean). When I first heard the drums that came off of a Rush album my life changed. I had no idea drums could be the star of the show until then, I just assumed drummer's were background guys. Peart's great contribution to rock drumming would turn out to be the exact aesthetic opposite of Moon's: the most precise and meticulously plotted percussion that the genre has ever seen. In the mid-to-late '70s, Peart revealed himself as both an obsessive craftsman and wildly ambitious artiste. Peart also adapted with the times in the 80s he began tastefully incorporating electronic percussion and he aged like a fine wine. Rush's recent work features some of Peart's best work on record: a stunning unity of brains and brawn. Meanwhile, despite his recent retirement from touring, Peart remains perhaps the most revered – and air-drummed-to – live sticksman in all of rock, famous as the architect of literally showstopping set-piece solos. He unfortunately also lost a battle with cancer last year and left us way too soon. Thank you Neil for changing the way I looked at a drummer forever.
#1. John Bonham
Mr.Off Time. The man, the myth the legend. The sound behind arguably the greatest pure rock and roll band of all time, Led Zeppelin. There is a reason Led Zeppelin hasn't played a lick of music together since his passing. John meant everything to that group. I once had a friend tell me they didn't understand or like Led Zeppelin because they didn't understand why the drummer was playing off time. I stopped being their friend right then and there. On the very first cut of the very first Led Zeppelin LP, John Bonham changed rock drumming forever. The impact that "Good Times Bad Times," had with its jaw-dropping bass-drum hiccups, legend has it that everyone on the music scene at that time was laying bets that Bonzo was using two bass drums, but he only had one." Bonham's artful clobbering would conquer before his untimely death in 1980 when he had 18 triple screw drivers before lunch and choked on his own vomit. At his best John left listeners dumbfounding at every turn with his glorious stampede through "Moby Dick. I spent years in my parents basement – literally fucking years – listening to Bonham's drums and trying to emulate his speed, power and off time I was obsessed with not just memorizing what he did on those albums but getting myself into a place where I would have the same flow he had. This was a course that nearly every post-Bonham rock drummer would follow at one time or another. No one will ever touch John, I am sorry. He is the King of Kings, the president of drummers the God of Percussion and you can't change my mind. One of the best stories to explain John perfectly is that he was so obsessed with his sound that he was unsatisfied with recording "When The Levee Breaks" in studio because he could't find the right sound. On the way out of the studio frustrated one of the crew dropped his kick drum in the stairwell of the recording studio and it made a loud thud. John heading this thud made them bring all his drums back into the stairwell so he could record his part again because that was the sound he was looking for. A complete and udder mad man wrapped into a beautifully packaged artist.
That's it folks, I've poured by heart and soul onto the page and that is my top 5 drummers of all time. Please leave a comment and tell me if I am full of shit or on the nose. I know Lochlin and Dean will and hopefully company drummer and all around good dude Darrin Pfeiffer reads this and also has some thoughts. I'd love to geek out with Darrin over drums one day. He also is a big influence on my drumming life with his signature highly tuned snare drum on such legendary tracks like "Superman" by Goldfinger.
Before I leave you I would like to put these incredible drummers in my "Hall of Very Good & Honourable Mention" section.
Phil Collins, Dave Grohl, Buddy Rich, Taylor Hawkins, Tommy Lee, Chad Smith, Darrin Pfeiffer, Charlie Watts, Quest Love, Travis Barker, Stewart Copeland, Ginger Baker and Peter Chris. LOL just kidding Peter Chris can suck a fart.
Thanks for sticking around and I hope you learned something.
Rock On.
Rookie