In a surprise twist, Donald S Cherry says he hasn't been fired from HNIC and he's REALLY hurt by sports 'journalist' Steve Simmons.
1) I must say I am hurt and disappointed that my friend Steve Simmons would suggest in his Sunday column that Hockey Night in Canada might not want me back for next year. I was told a week after the playoffs I would be back.

— Don Cherry (@CoachsCornerDC) July 8, 2019
2) The question I ask is this… why didn't my friend Steve phone me and ask me?

— Don Cherry (@CoachsCornerDC) July 8, 2019
Full disclosure, I don't care much for Steve.  He's a grandstanding douche hammer who makes shit up as he goes.
Breaking: Phil Kessel Doesn't Like Hot Dogs And Steve Simmons Is Full Of Shit
Simmons hinted that Cherry might not return to HNIC.  Give Simmons credit, he's really good at shit hot takes without actually committing to it.
Shit Rag Source: One thing that hasn't been confirmed for the next season of Hockey Night In Canada: the return of Don Cherry and Coach's Corner. Rogers is cutting all over the place, which included the removal of Bob McCown on radio and television and Doug MacLean doing the same. Cherry is handsomely compensated for his work. Not sure if this is a place they want to go with the 85-year-old  
Saying Cherry's return hasn't been confirmed then linking it to firing Bob McCown, is a saucy journalism move.  It's like saying – "I don't wanna say but I bet Don Cherry gets his old ass fired next year."
See?  Alleging something through word dickery is all Steve all the time.  Buried deep in a story.  It's classic.
So what did I learn today?
I wanna see Don and Steve fight.  I've interviewed Don 100 times and he's particular about his reputation.  There's isn't much he hates more than someone taking liberty with his reputation or paycheck.  He's also a fan of street justice and the truth.
Steve Simmons hides behind a computer screen and Bruce Arthurs Twitter account.  He's never confronted another human being in person and does most of his fighting in the bathroom at 3 am.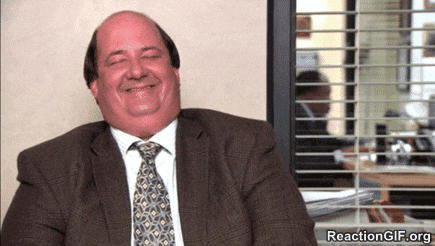 There's a 75% chance Steve made all this shit up over his morning cry.  Alternatively, there's a 25% chance Don forgot he was fired or doesn't know yet.
Gotta side with Don here.  Based on reputation alone, it's a gimme.
Judging by our comments section and Twitter, no one really cares.
We don't want you back, Don. Enjoy retirement.

— Cory (@corydtweets) July 8, 2019
Please go away

— Ryan (@DJ_Biff_WPG) July 8, 2019
One thing I do know, Steve isn't Don's friend anymore.  Pretty sure he doesn't have any.