If you look at the
I get three things out of this Johns Hopkins University Hospital Covid19 trajectory chart,
1. Canadians are fucking KILLING it.   I went for a depressing drive tonight and there wasn't a soul on the road.  Every business was dark and I saw a ton of people walking their dogs or their husbands.  Kids were playing one on one with their parents, kids were riding their bikes and EVERYONE has taken up jogging.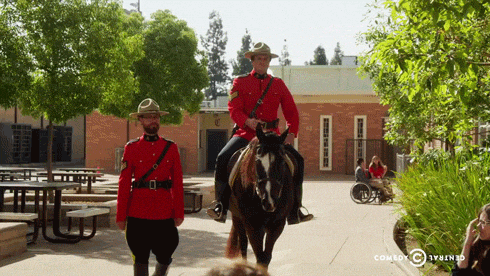 You guys are fucking savages at staying at home.  Staying home or around the home, going out for essentials only and washing your hands could cut the pandemics' reign in half if we all commit to doing this.  Don't make exceptions with social distancing and DON"T CHEAT and keep it up.  We're counting on you to get our collective lives back on track.  YOU.  Atta go, buds.
2. America is fucked.
The US is now in 4th place with no test kits or medical supplies and a completely brain dead President. Good Luck. pic.twitter.com/tUvYnyAYTn

— Dean Blundell (@ItsDeanBlundell) March 21, 2020
Let's do a little exercise:
The US has tested 90,000 people and 24,000 has tested positive.  Dean math says that's (close enough) a 30% infection rate.  If that holds up state to state, which it probably won't due to population density differences,  109 million Americans are or will be or have been infected by Coronavirus.  If you apply Italy's (which you can't) disastrous 9% mortality rate to America's infection trajectory, that's 9.5 million deaths assuming they don't flatten the curve while there is still time.
3. China is full of shit.  15 million people died.  But that's fine right?
15 million people in China suddenly dropped their cell service last month. Just saying.
Stay safe and stay home.  I'm gonna get high and watch 'THE WATCHMEN' movie.
Or maybe "Hunters' on Prime.  Although, 'Tiger King' is heating up on my feed so maybe I'll watch that as long as there are no maulings.  I'm not in the mood for a graphic Tiger mauling tonight.
D