As mentioned ad nauseum in the Dean Blundell Blogosphere, we have many, MANY sources that we can lean on to get the goods, the gossip, the tea if you will.
Is Paul Marner secretly trying to ruin the relationship between Kyle Dubas and Mitch Marner? Our sources say yes.
Is Jake Gardiner happy that his agent convinced some saps to pay him $4 million per? Our impeccable men on the street say YES! Absolutely. Is Auston Matthews' pick-up game about as lively as a Blue Jays game at the Rogers Centre on a Tuesday night versus the Rays? 100% big time yes.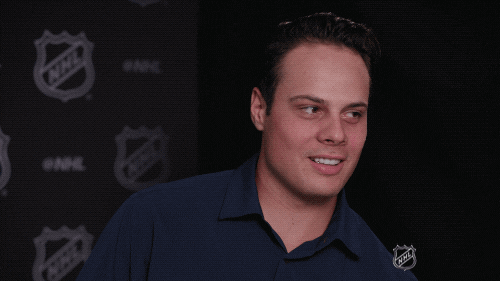 Our sources have Mr. Matthews and some other Maple Leafs at a local King West nightspot called Early Mercy Friday night, where Auston and his fellas zeroed in on a group of females to attempt to court for a little after-hours shenanigans. Now obviously this is not news. NHL'ers have been shooting fish in barrels for centuries. Legend has it that Conn Smythe once took 638 women home from a speakeasy on Dundas Street one sordid evening.
What's news here is how TERRIBLE Auston Matthew's is at dropping pick-up lines.
According to our well-placed source, Matthews made his way over to a maiden whose bosom was most supple of the group of fair lasses she was accompanied by. Once introductions were made (he introduced himself with his full name) Matthews proceeded to open the discussion with what may be the worst attempt at a pick-up line of all time:
"I'd like to park some real estate up in those heaters."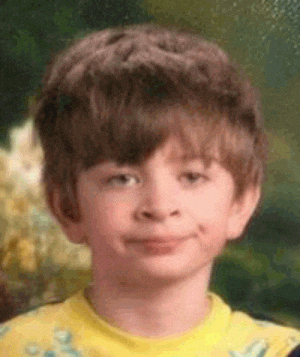 What the fuck does that even mean??? How do you 'park' real estate?
You sell real estate. You develop real estate. You speculate real estate.
Auston, Auston, Auston.
I don't even know where to start. You sound like a 13 year-old who just watched Porky's and you're now attempting to 'chase some tail'. For someone who is rocking a Ned Flanders' duster, you NEED to come at the ladies with something more than a poorly concocted attempt at seeing a ladies boobies.
The good news in all of this is that we here at Dean Blundell were gifted an email sent to an anonymous Leaf's player by Auston Matthews, detailing Matthews' preferred top 10 go-to pick-up lines to and I quote "Get the women and ladies out of their underwear".
Here it is below:
Hey! (redacted) great night last night. We really pulled a lot of lady tail.
I notice (redacted) didn't get any action. What a lame-o. I've had these ones in the bank for quite sometime, thinking of sending them to (redacted) to get his game with the women back on track LOLZ!!
-"Hello Miss, can I see your buttocks, preferably back at my place of residence?"
-"Is that a party in your Cooper-Alls, or are you happy to see me?"
-"They call me Auston from Boston because I love clam"
-"You have a great toilet and I'd like to flush it"
-"I'd like to slip one past your goalie"
-"They call me the Arizon'er Boner"
-"My balls are so smooth you could skate on them"
-"Hey girl, are you the Rogers Centre? Because I'd like to open your roof and stare at your turf"
-"I'm friends with Mike Babcock"
-"Must be THIS tall to ride" emphatically points at mustache
Anyway, see you at camp tomorrow bring the Monster Energy drinks and carrot sticks buddy!
-AM34
There you have it. If Auston's off-ice game gets any better or worse we will be the first to report it.
Go get that Beaver young sir!