New Day, New Tweet. Winning Country gets the Buds. Who will get them? pic.twitter.com/Vv2YFxIZa1

— Budweiser (@Budweiser) November 19, 2022
The World Cup seems to be super fun this year with no booze.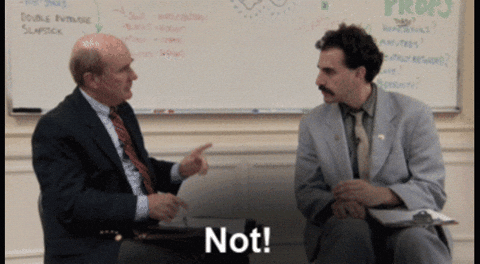 Qatar pulled the plug last minute this past week they told FIFA and Budweiser to shove it and that beer sales would be completely banned from the stadiums. I think it's safe to say that the supporters were furious, soccer supporters hate being wasted.
Budweiser a FIFA sponsor for over 30 years which pays the organization more than $100M per World Cup cycle won't be allowed to serve you beer in or around the stadiums here in Qatar.

They've just learned of this ..

48 hours before opening kick of the tournament. 🫠

— herculez gomez (@herculezg) November 18, 2022
Budweiser had quite the cheeky tweet following the announcement, which was quickly deleted.
Budweiser, World Cup $$$ponsor, deletes tweet saying it's awkward that no beer will now be sold at Qatar stadiums.

Football's relationship with alcohol should really be debated, but maybe not with just two days to go after 12 years … pic.twitter.com/qP3hL6jVQh

— David Conn (@david_conn) November 18, 2022
However, in the PR move of the century, they have announced the winner of the country that wins the World Cup will get ALL THE BEER that was supposed to go to Qatar. Also known as Lochlin's Friday night haul.