A friend of mine by the name of Jason sent me a link to the legendary game of collecting commodities and selling them across the greatest country in the world, the Great White North.  Jason might be an angel, and you might be a complete moron if you don't know I'm talking about CROSSCOUNTRY F'N CANADA!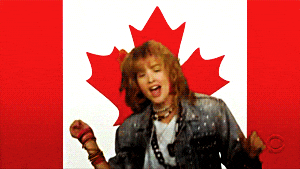 Back in 1991, Ingenuity Works Inc. constructed a masterpiece that up until recently, was only brought up twice a year when you got together with your "cool" cousins.  You know the ones.
Alright, I know you're salivating at the thought of hitchhiking to Sudbury to fetch some nickel so without further ado, ladies and gentlemen, Crosscountry Canada:
Crosscountry Canada : Ingenuity Works, Inc. : Free Borrow & Streaming : Internet Archive https://t.co/A9HusPBXIG via @internetarchive

— Jimmy the Prince 👑 (@jimmytheprince_) March 8, 2019
Feel free to follow me on Twitter while you're there.  Shit's weak, son.
Peace.