That's gotta be comforting to read after getting arrested.  The brothel you were busted at is an Asian Massage Parlor that practices 'Minimal Hygiene'.
News broke of Pats owner and uber legend Robert Kraft's arrest in our Podcast yesterday.  
I've had some time to reflect now we have more info.  Police say they have more than one video of Kraft engaging in a sex act with a sex worker.  I personally don't give a shit and know lots of guys who frequent these 'Rub N Tugs' as they're known where I live.  The real issue arises if Kraft knew these girls were being held to work against their will.
Police say they have video of Kraft participating in the act. Police say he was driven to the parlor. Police say they're working on warrant for his arrest. Police say they're stunned like everyone else @NBC10Boston

— Perry Russom NBC10 Boston (@PerryNBCBoston) February 22, 2019
Really.  STUNNED??
His wife died a few years ago, he has a 35-year-old GF.
He just won his 6th SB.
He has Billions and 4 jets and people are stunned he pays for hand jobs?
I don't see how Kraft stays as owner. "Video" and "human trafficking" are game changers. The Shield is so sensitive to image and moral equivalence this is gonna be big. Then again…. we still got our Gov'nor… so there's that.

— Steve Czaban (@czabe) February 22, 2019
I agree with the majority, human trafficking is terrible, but if you don't know you're getting a hand job from a person who's being forced to do it, are you complicit in the trafficking?
The NFL won't do shit because if you think Kraft is the only NFL owner to pay for sex from a sex worker, you're dumb.
Martin County Sheriff says the women involved in human trafficking ring were given no days off. They averaged about 1,500 men a year. He says their hygiene was "minimal" at best @NBC10Boston

— Perry Russom NBC10 Boston (@PerryNBCBoston) February 22, 2019
That's never good to read in a tweet about the hookers you've been enjoying time with, huh.  Their hygiene was 'MINIMAL AT BEST.'
1500 days of at least 5 hand jobs (or blow jobs, or sex) a day for over four years with minimal washing, medication or checkups.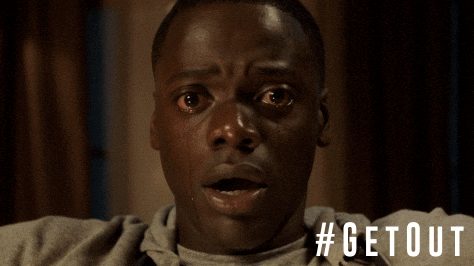 Here's the Spa Kraft was filmed at.  "(Diseased) Orchids of Asia"
The spa where police say Robert Kraft solicited prostitution has some rough one-star reviews: https://t.co/iNzqrv9lij pic.twitter.com/WWhvtijH4L

— Deadspin (@Deadspin) February 22, 2019
Let's say someone (unbeknownst to you) put a Kilo of Columbian Bam Bam in your seat cushions and you get stopped for speeding.  During the search,  cops find the coke and you get busted for intent to traffic and your life is ruined.
Sure Kraft, getting yanked at a massage parlor is a bad look, but I know loads of guys who frequent places like this.
I think the judgment for Kraft should be reserved until we know if he knew these women were there against their will.
Sounds shitty, but when it comes to sex, no one cares how the sausage is made.  They just wanna eat the sausage.  Or get it pulled on a few times by a prostitute.
I don't judge.  You can, but in God's eyes, that's worse than getting a hand job.
Glad these women were freed and I hope they are reunited with family and friends and get to lead a happy life, free of forced anything.
Robert Kraft??
He's gonna be fine.   You'd have to care not to be.
According to Police, there are bigger names on this list… Names that frequent Mar-A-Lago.  Could this be what I think it is?