The Nostalgia 9  is a weekly post where I go back in time to uncover all of the things you wish you hadn't forgotten about from your past.  This is not necessarily a TOP 9, but more so just a collection of 9 things I hope you find as interesting as I do.  Gaming, music, film…I don't care.  As long as I have an excuse to write about Burt Reynolds mustache every couple of weeks, I'm in.  Feel free to hit me up on social media with suggestions for the next one!  Enjoy, dorks!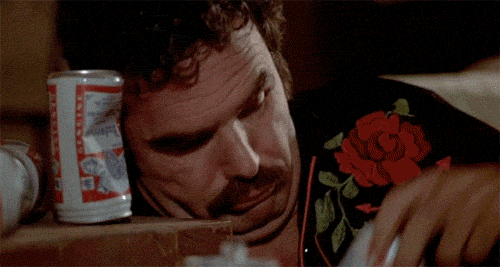 The National Prohibition Act or The Volstead Act went into effect on January 17, 1920.
100 years ago tomorrow, can you believe that?
And with The Volstead Act came the stoppage of manufacturing and selling alcohol in the United States of America.  Canada has a more complicated history, as for the most part, these decisions were made at a provincial level, rather than a federal one.  For our friends down south prohibition ended on December 5th, 1933, and with the end of prohibition, eventually came the advertisement of alcohol, and with that – came the almighty beer commercial.
Doing research for this led me down quite the rabbit hole, and I'm sure this is a topic I will have to revisit.  Let me know in the comments which ones I missed, but here are 9 iconic beer commercials.
Cheers.
#9: bUD lIGHT – rEAL mEN OF gENIUS
Some of these are more relevant than others in 2020, but these are still pretty good.  I wouldn't mind seeing them revisit this concept, actually.   My favourite is the farts one.  Because farts are perpetually funny.
#8: Schlitz – More than a Feeling
As "More Than a Feeling" by Boston plays in the background, our cool and handsome protagonist makes his way home on his Harley.  I won't ruin the rest.
#7: Old Milwaukee – Babe Ruth
Playing on the fact that someone shares the same name as Babe Ruth, this wholesome commercial made me smile.  Nothing outrageous here, just some good old fashioned advertising.
#6: Keystone Light – Bluetooth Babe
Timing is everything, and this commercial came out when these types of Bluetooth blunders could happen at any time.  A great ad that I like much better than the "Keith Stone" series.
cringe
#5: Michelob aMBER bOCK – RICH AND SMOOTH
Perfect.  Just perfect.
#4: Red Stripe – Makes You Beautiful
Most people I know aren't a huge fan of Red Stripe, but I think everyone agrees that this commercial and others in the series are pretty great.
#3: cORONA – sKIPPING ROCKS
Sometimes less is more.  Shoutout to anyone who is old enough to have owned a pager at some point.  I missed the boat by a few years but it seems like the type of douchey thing I would have liked.
#2: Budweiser – Wuzzzzzzup?!
WUZZZZZZZZUUUUUUUPP?!
You were waiting for this one, weren't you?  You're welcome.  I used to think this was the best beer commercial ever until I discovered this next beaut.
#1: Hamm's – Reach for a Hamm's
Dude…this is so amazing.  Does Hamm's still make beer?  Because if so…I'm reaching for one.
Reach for a Hammmmmm's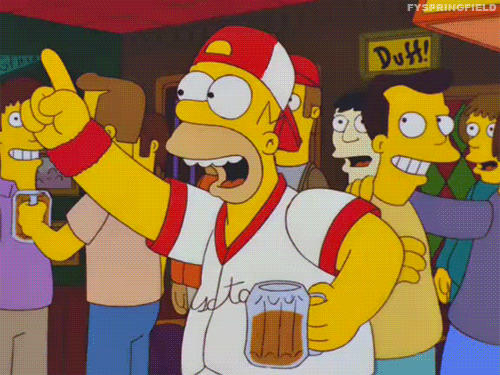 See ya next week.