There it is. More evidence of the "conspiracy theories" being actual reality and not sweaty fat boy sub-Reddit rumour-milling.
Hollywood Film Producer John Paul Rice, known for famous movies such as Remember the Titans, Juno, The Hunger Games, The Grudge, A Child's Voice speaks up on child sex trafficking in the entertainment industry, politics & more!
Kindly RT w/#SaveTheChildrenpic.twitter.com/5x1fTWp6nm

— E. (@ETheFriend) August 10, 2020
This story is about to blow up.
Or maybe John Paul Rice is about to blow up, in a horrific plane crash, or maybe he's into auto-erotic asphyxiation. Or maybe he's just plain old depressed, that seems to be a popular one.
For those of you who choose to live with wool over your eyes because the thought of elites participating in horrendous activities, and attempting to control the world for their benefit makes your wittle tummy huwt, you won't be able to ignore this elitist pedophilia stuff for much longer.
#pizzagate is crazy nonsense!
How many of you actually conducted a decent amount of research before arriving at that conclusion?
I posted that story this morning.
What's the excuse?  Quality Assurance missed it?
What about John Paul Rice's testimony?
Let me guess he's schizophrenic. Or he has an addiction issue.
What about Anthony Bourdain sounding off on the Clinton's and then ending up 'suicided' shortly after?
Gonzo, he was depressed!
The man literally spent his life travelling the globe meeting interesting people, consuming delicious food & beverage, and exploring/learning about different cultures.  If that's not the cure for depression I don't know what is – besides psychedelic-psychoanalytic therapy.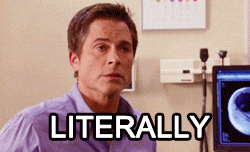 What about the fact that Chris Cornell and Chester Bennington were working on a documentary to expose child-rape trafficking (its never sex its always rape) when Cornell "hung himself?"
But Gonzo, he was depressed. What you're saying is insulting to mental illness.
Even if he was depressed seems like an odd time to off himself, given that he was about to save hundreds if not thousands of children from being trafficked for perverts to rape.
But Snopes Gonzo, Snopes!
Snopes Fact Check of this perspective as false is due to the coroner's conclusion that it was suicide by hanging, because people apparently cannot murder someone and make it look like a suicide.
Also, Snopes credibility is now in question for a plethora of reasons which I won't get into here because it strays from the topic and I'm trying to convince you all to do some research rather than just believing what you hear, read, etc.
It's lazy and easy to just accept what you're told is the truth, rather than seek out the truth for yourself.
You don't even have to believe me about any of this. But that video of John Paul Rice is right there. I encourage you to look into the rest for yourselves.
This is the trailer for Rice's film that was removed from Amazon.
Finally, I'll leave you with renowned film score composer Danny Elfman 's band Oingo Boingo's music video for their single "Little Girls."
Sleep well folks,
Gonzo