You can still hate Premier Doug Ford, but he has been an absolute fucking boss dealing with the COVID19 Pandemic and I can't generally stand the man's decision making.
BREAKING: Premier Doug Ford has ordered the mandatory closure of all non-essential workplaces in the province. The order will take effect at 11:59 p.m. on Tuesday and will last for 14 days. "We must get ahead of this virus to beat this virus," he says.

— CP24 (@CP24) March 23, 2020
The Ontario Government will release a list of businesses and essential services allowed to remain open like grocery stores, pharmacies, and the LCBO for some fucking reason.  Expect that list later this afternoon along with yet another strong warning to continue to quarantine and self isolate.
Of course, there are still reporters who are looking to grandstand on the back of the pandemic and The Toronto Sun's Brian Lilly the poster boy for passive-aggressive media knobs.
Get a load of Brian's first question after Doug's heartfelt plea to Ontarians to embrace the shutdown.
Let me translate.
"I hate to keep coming back to this, but…."
No, you don't, Meat. You LOVE to keep coming back to it because it's the easiest thing to come back to when you really don't give a shit about people living or dying.  What he meant was, I'm scared to ask this stupid question but I'm a pussy so I'll lead with 'I hate to ask, but…'
'It sure looks like you and your staff weren't prepared and this keeps changing'
Have you watched TV or gone online recently Brian?  You do know this is happening around the rest of the world, right?  No one was or is prepared for this and everything is reactionary when it comes to pandemics.  So not only is your question partisan and see-through, it's stupid.
Media's ONLY job right now is to offer as much info and relief to the people of this country and support our leader's effort despite political leanings.
Unless your name is Brian Lilly.
Brian's assuming the Gov't of Ontario knew someone every other province, state, and country around the world didn't when it comes to the severity of the COVID-19 pandemic which makes his question dumber and a complete waste of time, much like his reporting.
'UH, hOw COmE YoU caN't PrEdict tHE fUtUre, DOug?"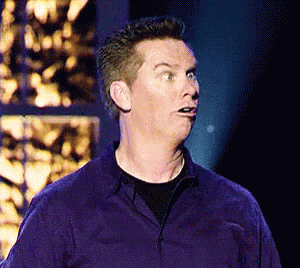 The fuck away, Brian Lilley. Go hide till this is over and let real human beings do your job for you.
And get off your knees.  In case you haven't noticed Canada's new political party is all of us.  Take a fucking day off and go look for relevance outside instead of sewering a Conservative Leader with the worst possible take imaginable during a killer pandemic.   It's greasy.
Regulating stupidity is my way of giving back in this time of need.
It's my pleasure.