It's crazy to think of how many celebrities have embraced the current cannabis culture and while some have done a better job of branding than most.
And under the current legalization changes going on that can be challenging. Now while my preference would be to personally review all of these products the sad truth is I can't because I am North of the border. Currently, only Houseplant and Leafs by Snoop are available in Canada, I will elaborate on Snoop later.  Regardless, there are a lot of celebrity cannabis brands to choose from and here are some of my personal favorites, in no particular order.
Cheech and Chong – These guys are icons and have a huge line up of cannabis-related merchandise. They also have a few private label cannabis brands and have toured quite a few dispensaries in support of their product. One of the bigger brands is  Chong's Choice.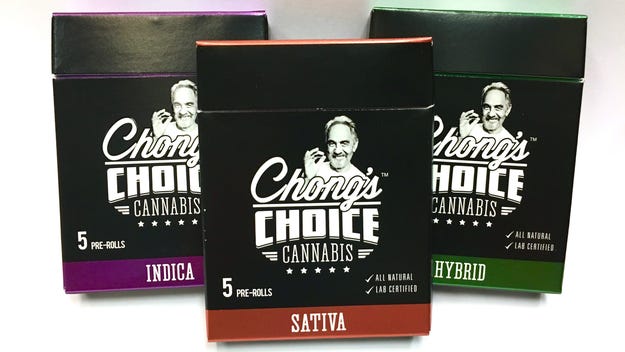 Great to see that Chong's stuff is pretty classy and discreet. I remember listening to Chong talk about travelling with his family back in the day and he would always stash his stuff in the diaper bag.  Years later when I was travelling with my family, we were going through customs, and I was surprised to see them swab the inside of my kid's diaper bag.  Times have changed. Good thing I wasn't packing anything! Obviously, Chong has had a lot to think about travelling since, and I love his sensible approach for those who may want to travel with discretion. THC strips? Very cool and travel practical.
I have always been a Bob Marley fan as his name is synonymous with cannabis. Now while Bob had a lot of little Marleys running around, so no surprise that there may be more than one Marley brand, Marley Natural is the main brand.
They have some really nice accessories and I think most fans would want to collect them. Most of the accessories come off as pretty modern art and can probably be left in the open, similar to the 'Houseplant' ideology. Their glassware is beautiful.  Even better is their brands of cannabis, one named Studio, which I supposed is to make you more creative and inspired. The other line called Marley Natural Core is for a more balanced approached to kicking back.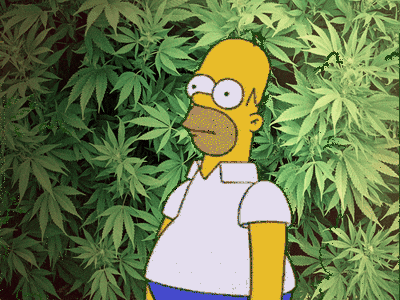 Mike Tyson is killing it with Tyson Ranch supported by his podcast HotBoxin' with Mike Tyson, probably the best cannabis podcast out there! Mike is doing some great things, as he really cares about the quality of his cannabis, and is s also forging new ground in PTSD, CET and CBD research. I love how Mike wants a ranch by his grow operation and I think for any cannabis enthusiast this will be a "must smoke" destination.
Willie Nelson has been a well-known advocate to cannabis and it's no surprise Willie is one of the only people known to out smoke Snoop, and possibly Woody Harrelson! So you know his cannabis will be top shelf! He has some really cool gear as well. He has always been a proud supporter of the farming community and continues to produce high-quality cannabis with the independent farmers of California.
Seth Rogen's rollout with Houseplant has been a slow one. The site looks like it has recently been revamped, it has changed drastically since a few months ago. Honestly, I like the concept, I love Seth Rogen, but I think under the current regulations, they are struggling. I don't think they have found their groove yet, but once things settle in and Houseplant can utilize Seth on a more personal level, I think the brand will take off.
One of the things that Seth is doing differently is using the platform to bring awareness to cannabis advocacy. I look forward to seeing what else Seth has in store in the near future.  Another way Seth is being innovative, is on Instagram, check him out as Seth is doing some pretty cool stuff @Houseplant
Leafs by Snoop Dogg
First off, I am a huge Snoop Dogg fan and a closet Leafs fan, so right off the get-go, I can't tell you what a disappointment this product launch was. Now, this is a good example of what happens when you come up with a marketing idea and there isn't a hockey fan or cannabis consumer in the room. Who came up with this marketing plan? Somehow, they came up with "Leafs by Snoop" and thought this was a good idea? No Shit! How did you not see a lawsuit coming?
Now to Snoop's defense he may not have known, however, any godforsaken Canadian being non-cannabis would have known the "Leafs" stands for the Toronto Maple Leafs.  Here is a little known fact, did you know that the Maple Leafs have trademarked "Leafs" since 1927 in the US?
I hope to god whoever came up with that idea is tarred and feathered, or at least fired with just cause! Marketing Snoop Dogg to cannabis is like leading a pothead to a bag of Doritos and a Slushie, how can you fuck that up? What should have been a really easy win became the opposite, and now getting Snoop's products are being tied up in a lawsuit, I am not even sure if you can get his products online?
Happy Friday and Stay Elevated!