Modern technology is quite amazing. Check out this fan-made, not-for-profit Star Wars series shot in Vancouver called "Bucketheads!"
I ran into the creators a few years ago at Fan Expo in Vancouver and they were just running some previews of what was to come and created a short film to go with it which you can watch here!
"Bucketheads began where all great stories begin – in the imagination of someone who dreamed of a universe where anything is possible. Often an existing book or film or some other amazing creation will spark the question of "What if THIS happened in that world?" 
​The Star Wars Saga, born from the imagination of George Lucas long ago – in a galaxy not so far away – has grown so far beyond what he could ever have dreamed, and that was the spark for our story. Four years ago a small team of moviemakers and Star Wars cosplayers came together in a three-day whirlwind of creation, and from that came our original short film. Now, after years of planning and gathering a cast, crew, resources, and support from our Patreons, we are thrilled to start releasing Season One to the world.
​Please join us on our journey as we bring you the world of Star Wars seen through the eyes of loyal Stormtroopers, and the turmoil of an Empire crumbling around them. " SOURCE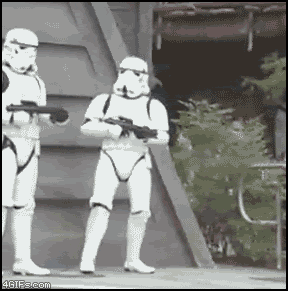 Stoked to dive into this series more and hope to have them on the Kids On The Escalator Podcast soon! Check us out every Tuesday night at 9 pm est/6 pm pst on all platforms!