If only someone named Dean had told Chris in a series of incoherent interviews, he was probably going to get arrested if he continued being the bandleader for Canada's 'Parade Of Idiots'.
Source: Thunder Bay Police have have arrested Chris Sky.

There were two anti-mask rallies in Thunder Bay tonight where Chris Sky or Chris Saccoccia a self-styled motivational speaker was scheduled to speak out.

He was missing in action at the scheduled rally at Waverly Park. Thunder Bay Police had explained Saccoccia that if he were to speak he would be violating public health rules.

Instead, as he expressed on a video posted on his Twitch account he "Just happened" to show up at Hillcrest Park where a large crowd had gathered.

At the rally large numbers of people from in their vehicles were honking their horns and trying to drown out the speakers at the protest rally.

They were told that Sky was under a gag order.

Two event organizers — one person from Thunder Bay and one person from British Columbia — were charged under the province's Emergency Management And Civil Protection Act.

Police report that a 37-year-old King City, Ontario man was charged with Breach of Undertaking and charged under the Emergency Management And Civil Protection Act. He was arrested following Tuesday evening's gathering and released with a future court date.

TBPS state in a media release "We all have obligations regarding the provincial orders. We will enforce when situations dictate, such as incidents where there has been a blatant disregard of the province's emergency orders".

Police state that they will continue to work with our public health partners to ensure the orders are followed.

Several hundred people attended first a rally at Waverly Park first reported by NetNewsLedger on Saturday. There was a second gathering at Hillcrest Park.

The rally was primarily an anti-government event protesting the vaccines, with Sky saying at Hillcrest Park it is all about controlling people.

Saccoccia has been travelling from Vancouver for his "Freedom Convoy" which has held events in a number of cities.

At one of the Alberta events one of the people has tested positive for COVID-19 and health officials are asking all who attended to get tested.

Sky claimed he was here to "pick up the torch from Terry Fox" and that he was here to "Wake up the Giant".

Entering Ontario, he told the OPP according to a video that Saccoccia also posted to his Twitch channel that he was simply travelling home.

Saccoccia now faced charges of breach of undertaking, and other charges under Ontario's Emergency Management and Civil Protection Act. Saccocciae was released by police and will have his day in court to answer to the charges in the future.

Event organizers were also charged under the provinces Emergency Management and Civil Protection Act.
What a PUSSY.
'I'm SiMpLy TrAvElLiNg HoMe, OfFiCeR.'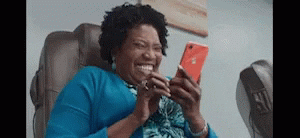 Incredible.
Thunder Bay cops don't have the same MO as cops in the GTA because there aren't huge swaths of woke/alt-right assholes with smartphones baiting our men and women in uniform into non-action.  The police deserve a big fat thank you for finally enforcing the Emergency Act on Chompers.
Something no police force in Canada has done for a fucking year.
Caryma is all over him this morning, btw.
Chris Sky got arrested last night after speaking to 100+ people in @CityThunderBay. He was later released.

Here's how I imagined things if his escapade running down a hill (presumably to avoid arrest) ended differently.

PS Don't believe Hollywood. There's no "one phone call." pic.twitter.com/PAfVlizNxy

— Caryma Sa'd – Lawyer (@CarymaRules) April 28, 2021
Chris's 'Freedom Convoy' has had a tough trip.  Yesterday Chris called a restaurant in The Soo asking for free breakfast for himself and the rest of his gang of poorly educated racist friends.  The owner of 'The Breakfast Pig' in Sault St Marie told him to fuck off before he could place his order.
Grifters gonna grift.

Y'know, for someone supposedly fighting for small businesses, Chris Sky sure doesn't put his money where his (big) mouth is. https://t.co/Fvx2jAZ6lZ @SooToday pic.twitter.com/FMXwfDipbg

— Caryma Sa'd – Lawyer (@CarymaRules) April 27, 2021

This was after Chris released a video comparing himself to Terry Fox.
Sometimes I hate being right. https://t.co/Xn2g9QKsZy pic.twitter.com/B3RI8Z82mD

— Caryma Sa'd – Lawyer (@CarymaRules) April 27, 2021

Enjoy this. Schadenfreude like this comes with the kind of evil joy that buoys your spirit for days.
Chris is running out of money, time, and runway. All of these fucking morons are flaming out and most of these rejects will have their FB accounts scrubbed by Christmas. They'll pretend this was a phase and blame misinformation for their shittiness but the damage they've done to their relationships will last forever.

Natural consequences for willing ignorance are my Jam, so join me and bathe in the knowledge that these 'freedom fighters' will be nothing more than a legal footnote and cautionary tale of Human Garbage gone wrong.
D