Grim shit and this is just the beginning.
CTV: The coronavirus has passed a grim milestone in Canada, killing more people in Canada than SARS did in just a fraction of the time.

Back in 2003, 44 people in Canada died of SARS during a six-month timespan. As of Friday afternoon, 53 have died after testing positive for COVID-19. 

Canada's first presumptive case of COVID-19 was reported two months ago in a man who returned from Wuhan, China. The country's first death — a B.C. man in his 80s living in a seniors' home— was reported less than three weeks ago, on March 8. 

While the coronavirus pandemic earned early comparisons to SARS, the new virus is much more contagious. Canada recorded 438 confirmed and suspected SARS cases, most of which were focused in Toronto and Ontario. 

By comparison, more than 4,600 cases of COVID-19 have been reported in Canada. That's more than nine times the number of Canada's SARS cases.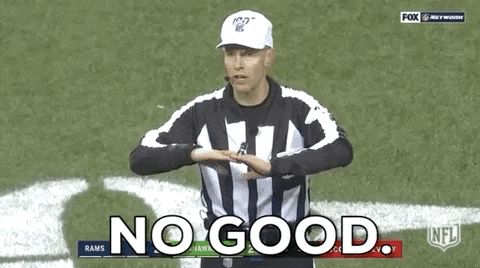 Not a very good start to the weekend Canada.
Remember how freaked out we were about SARS?  The ROLLING STONES showed up for that?
As I'm posting this, 4625 people in Canada are infected with #COVID19 according to Johns Hopkin University Coronavirus Resource Center.
54 people dead (Ontario, BC, and Quebec make up the majority) with 800 new cases today alone.
The really encouraging number no one is talking about right now?  People who've recovered.
Canadian Health Care Hero's have saved 256 lives while 54 have died. That's huge.
It's impossible to predict how many of the 4625 people currently infected will die/recover, but if the number of people recovered outpaces the number of dead and that gap continues to grow, it's a great indicator we're 'Flattening the curve'.    To give you some perspective AND scare the shit out of American's, that number is complete upside down.
In Canada, 1 out of every 5 infected Canadians who've had #coronavirus run its course is alive.  In the United States, you have less than a 50% chance of seeing the end of the month.  No Bueno.
Canada reported 800 new cases today.  The US? 18,123 which just put them over 100,000 total infections and their daily infection rate will double in one day for the first time.
Canadians (below), on another hand, haven't seen sharp infection increases as our American friends have had for a couple of reasons.
Our leader isn't a mentally deranged #Coronavirus denier with the mental capacity of a fucking donut.

Our health care professionals are better equipped due to our provincially regulated health care system.

Venture Capitalists, profit and margins run American health care which is why they don't have extra anything, why nurses are wearing garbage bags in the ER's and their mortality rates are horrific.
Is this the beautiful that the current occupant of the White House was describing. Nurses dying in New York hospitals & dressed in garbage bags trying to protect themselves from being next. @realDonaldTrump, you have blood on your hands. Your inaction is fucking sick. pic.twitter.com/pY3fL46Csq
— Fred Guttenberg (@fred_guttenberg) March 26, 2020
Bottom line: Don't let the news that #Covid19 just surpassed the SARS death chart, Just be happy the fucking border is closed.
And try not to think about it this weekend.  Get high, go for a walk, give the Mrs/Mr a good rogering and self-isolate this weekend.
Then say a prayer for every American who didn't put Dickfarm Don in the White House.  I only feel sorry for them.