LOL. What a way to wake up at 7:30AM today. Went to bed late last night because of that barn burner of a Leaf game. (Leafs in 7) I set the alarm for 30 minutes later the normal just get a bit more shut eye. Jokes on me when my phone started lighting up and buzzing at 6:30am every 30 seconds. I turned over and saw 300+ notifications from the company account.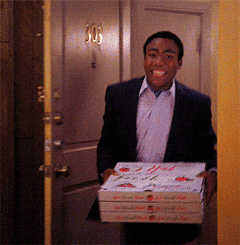 Also I love how he is trending with Captain America.
It seems upon further review as if Jordan Peterson responded to Deans tiny weiner comment, OF ALL COMMENTS! We have pooped on Jordan since his Joe Rogan interview and this is what he decides to respond to? You can't write this shit. Never a dull moment here at then network.
Also, I love how Dean is trending for something positive today because you KNOW the usual suspects/blue checkmark brigade (Kayla Gray, Bruce Aruthur, Steve Simmonds, Jon Kay) when they saw Dean trending today were licking their chops to hammer him even more. Jokes on all of you all, it's for somethin good!
ANYWAYS, i've compiled some of the best responses from the Little Weiner Warriors for your viewing pleasure.
Mark Slapinski up first coming out of the woodwork naturally.
This dude is so agressive. Even drops the 'F' word. Hundo p has a milimeter peter.
This guy heading back to the well and still living in 2010.
Now without further adue the rest of the moms basement crew.
Oh Marks back fishing for clicks.
This by no means is a finished post. I will updating and adding as the comments come through. LFG. We can do this all day!
PS: The biggest small weiner move you can do is complain and get defensive when someone says you have a small weiner. Easy game!