According to police, an officer was approached Tuesday just after 7 p.m. by a library goer who reported a man watching pornographic material on the computer.Police found Clarence Stoll looking at inappropriate content while drinking a Budweiser beer. Several empty cans and some that were unopened were also found in a bag under Stoll's computer.The 40-year-old Sandusky (Ohio) man initially gave police his brother's identity, but the officer recognized him and threatened to charge him with providing false information if he wasn't honest.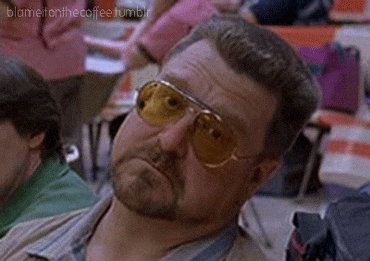 I have a name for guys like this.
A Whitesnake.
A guy who doesn't care for the shackles of this world's restrictive nature or doesn't care if he's judged by it is 'A Whitesnake'.  Someone who is the very definition of 'Zero Fucks To Give' bumper stickers. A guy who goes to the local Library in quaint Sandusky Ohio with a dozen beers and the intention of watching porn means you don't care about ANYTHING.
Whitesnake rose from the ashes of Deep Purple.  They formed in 78 and had a few HUGE songs that still grace the radio of every radio station in western Canada today.  The chorus for their biggest hit 'Here I Go Again' is the entire reason I call guys who watch porn in public libraries while killing pints, 'Whitesnake's'.
And here I go again on my own
Goin' down the only road I've ever known
Like a drifter, I was born to walk alone
And I've made up my mind, I ain't Wasting no more time
Here it is in a GIF!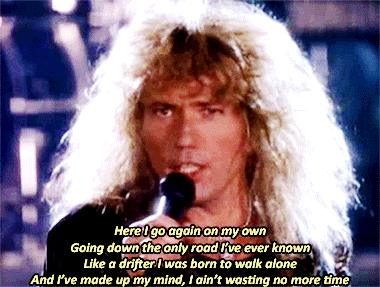 Here's the video in its entirety.  It's 4 minutes of pure panty (probably much panties now) remover for most divorced women in their 50's with a dolphin or butterfly tattoo on their ankle.  Throw it on the next time you're on an 'Our Time' date.
And how much does Clarence love masturbating and drinking in public libraries?  Wow.  When you're willing to send your brother to jail for it, you really, really love masturbating and drinking in public libraries.
The lesson here?
Don't go to libraries.