Donald S Cherry, Canadian hockey icon and defender of Canadian men and women in uniform was fired today.  Remembrance Day of all days.
Like you, I've been watching Ron and Don for 30 plus years.  Like you, I used to love his brash approach and attitude and fierce love of Canadian's and the game we all identify with.  Unlike some of you, I get why he was pumped today by SN President, Bart Yabsley.
Media companies only care about two things now.  Revenue and reputation.
There was no way Sportsnet could satisfy Budweiser (Coaches Corner Title Sponsor) or hundreds of thousands of casual hockey fans after Don called immigrants 'You People' in his attempt to bring the country together on Saturday night.
Comment that got Don Cherry fired:

"People … come here, whatever it is, you love our way of life, you love our milk & honey. At least you can pay a couple of bucks for poppies .. These guys pay for your way of life that you enjoy in Canada. These guys pay the biggest price." pic.twitter.com/QWoQPaiY47

— Tom Elliott (@tomselliott) November 11, 2019
In essence, Don was on to something until his anger got in the way and decided to use the poppy to chastise ONLY IMMIGRANTS for not wearing a poppy.  He didn't shit on our entire population or lazy Canadians who don't get the sacrifice that was made by our families and forefathers.  He shit on immigrants who don't wear poppies.
It was a needless statement that negatively stereotyped ALL immigrants no matter the color of their skin, as ungrateful.
I think age had more to do with Don's misstep than racism or xenophobia.  I don't find his comments racist but once again, I'm a white male who has never been the victim of racial taunts or profiling so there's no way my opinion matters and I'm ok with that.
I can't tell a brown or black person how to interpret discriminatory comments and you can't tell me otherwise.  Telling someone they shouldn't have a problem with Don's comments is like telling someone they aren't allowed to feel or think.
However, that hasn't stopped every bigoted Don Cherryfile from ethering those who took offense to what happened on Saturday night.
Let's take a tour through our comments section and Twitter feed, shall we!
Weaponize a poppy????? YOU AND ALL THESE OTHER 2019 millennials are fucking NEWFIES

— Spencer doiron (@doiron420) November 11, 2019

Nice. Somehow Spencer managed to bring the fine people of Newfoundland into this mess. And yes, unknowingly or knowingly that's what Don did 'Spencer'.
Are you happy now Dean?

— Paul (@PGWarrior1969) November 11, 2019

No Paul. I'm not. It's shitshow and I feel like this is the worst possible end to an illustrious, iconic career.
He's still more relevant than you are.

— Davey Terry (@daveyterry) November 11, 2019

Agreed. Today especially. Thanks for visiting our irrelevant blog.
This is a guy who cares probably more than 99% of Canadians when it comes to our veterans. He thought it was extremely disrespectful with what he was seeing so he said something. His choice of words weren't the best but I will never question his love for this country.

— Mike Burley (@burleym9) November 11, 2019

Absolutely. Choice of words VS intentions. No argument here.
Your statement is racism and misogyny in a neat wrapper – I'm sure your "angel" and your 3 year old are proud of their husband/father using words like "pussification" to defend a racist POS

— drnick1976 (@drnick1976) November 11, 2019

This was a beauty. We have become complete pussies and are we waaaaayyy oversensitive to almost everything and we choose to take offense to shit. We will never get away from those right fighters looking for purity or death. But this was different. Don's not perfect. No one is, but in lieu of perfection you need to see progress and with Don, that's a tough nut to crack.
Our Comments section is full of keyboard warriors too. Most people delete them however, I enjoy posting them so people can see how brave most of the people are who go by the name 'Anonymous' ALL of which don't get why Don Shouldn't be allowed to make fun of immigrants: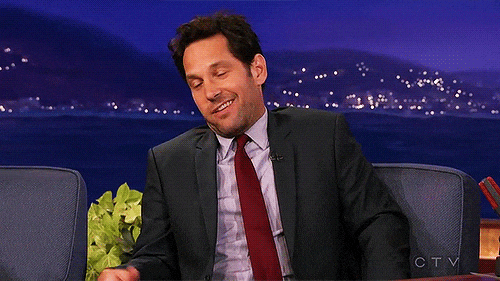 Unfortunately, 'whataboutism' doesn't excuse Don or anyone else who has said something divisive or discriminatory but keep wasting those keystrokes and emotional energy.
What Don said hurt A LOT of people who moved to this country to be Canadian and the pursuit of that dream is a journey.
What Don said hurt a lot of immigrants of color.
What Don said can be construed as racist by the very color of the complainant's skin.
What Don said didn't bother me because I'm white.
That's not why he was fired.
Don Cherry was fired today because there is no way Sportsnet trusts him to do one more second of TV and from my understanding of Don's conversation with SN Bigwigs, Don didn't want to apologize because he doesn't see anything wrong with what he said and  THAT'S why he's not coming back.
I'm the first to stand in line for free speech.  I've also said a PILE of dumb shit during my time on the Radio.  A ton.
I can't blame the pussification of the world for my circumstances or Joe Public being soft as 'baby shit'.  Just me.  We are all the authors of our own stupidity.
I used to rant about my right to use words 'retard' and 'gay' to refer to the negative because I wasn't making fun of anyone.  They were 'just words and you can buck the fuck up if you don't like hearing them.   What I didn't stop to consider was my words, self-justified or not, hurt those trying to make their way through this life who didn't deserve to be discriminated against.  People who were trying to be happy and whole became a pejorative footnote for my entertainment.  That matters when people are hurting.  It really matters.
I'm fortunate to have learned being an asshole for the sake of being an asshole has a best before date.  Don Cherry, not so much.
Don won't be on TV again.  He's finished and that's too bad.
If you love Don and you're angry, I get it.
If you hate Don and you're happy, I get it.
But for fuck sakes stop looking for a reason to be angry.
My man Jamie Leece nailed the public sentiment about Cherry's 'you people' gaff.
People want to be upset. Upset he's not fired, upset he is fired. Upset you are not upset or maybe you are. Bring angry is the only thing that is consistent.

— Jamie Leece (@RainmakerJL) November 11, 2019
Go smoke a bowl and relax and stop relegating each other to 'go fuck yourself' tweets over what I think was just a senile, shitty white moment for Don Cherry.  He's almost 90 and Coaches Corner went from being must watch to looking more like a drunk guy holding court with his one friends at the Royal Canadian Legion on a Saturday night a LONG time ago.
Or keep ranting about white privilege.  Just set your account to private so your employer doesn't see it.
Pip pip
D