Someone was scared out of their adult diaper last night.
The George Floyd protest came within steps of The White House last night and it was fun to watch until he took a page out of the Third Reich's playbook with his latest Twitter rant.
The police have been getting extremely aggressive in front of the White House. I took a nasty blow to the head as these cop started throwing punches at DC residents and the journalists covering their protest of the execution of George Floyd. pic.twitter.com/VLw8TnSWCu

— Wyatt Reed (@wyattreed13) May 30, 2020

Secret service police were called to protect the streets around the White House as protestors took their righteous issue to Trump himself and he reacted predictably this morning.
What a mook.  The dogs and weapons comment is very Berlin, 1939-45ish.
OK, tough guy.
My dad used to say 'courage is having the ability to deal with your own issues'.  Trump's dad used to say, 'use dogs and security detail as human shields.
Here's what he's really saying, btw:
'If any of you colored's get to close to me you'll be shot dead or mauled by dogs because I'm an enormous orange pussy.'
I love how Trump tries to calm the waters of unrest with more violence.  He did it yesterday when he tried to justify his 'Shooting starts when the looting starts' tweet aimed at black protesters in Minneapolis who were rioting and looting TV's from a local Target.
….It was spoken as a fact, not as a statement. It's very simple, nobody should have any problem with this other than the haters, and those looking to cause trouble on social media. Honor the memory of George Floyd!

— Donald J. Trump (@realDonaldTrump) May 29, 2020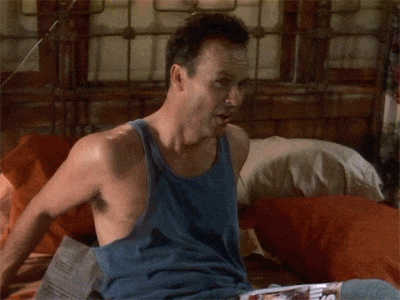 Nice one.
'What I meant to say' is one of Trump's great exit ramps for his own stupidity and racially bias bent.  
"What I meant to say was I didn't see how Russia COULDN'T be guilty of election interference"
"What I meant to say was shooting, IN GENERAL, would start when looting starts."
"What I meant to say was there WEREN"T very fine people on both sides."
Part of me was wanted to see protestors drag that dumb fuck into the streets like they've been doing to other world dictators over the past 30 years.  It would have been cool to see him in his tighty-whites begging for mercy, screaming "Melania for made me do it!" do it on live TV.