(Great get from MotherJones.com)
Donald Trump is the fucking Picasso of lying.
These are the videos Trump has been fighting his little mushroom dick off trying to hide and after the first 30 seconds of the "Greatest memory in the world' question, you'll see why.
He was sued by students for selling fake online Real Estate courses and degrees and this video deposition disaster led to a $25 million settlement paid out to all the good people he stole money from.
Incredible.  When faced with his own comments in a legitimate legal proceeding he's still the same guy.
Here's a direct quote from you, did you say that?

Yeah, kinda.

Well, you said it.  You heard the quote and saw you saw it in the video'

Yeah, but that doesn't mean I meant it like you're saying I meant it.'
It's the kind of lying that easily confuses people with a lower IQ than your average everyday human being (Trumpers) but it didn't work for the Donald.
The next clip is just outstanding entertainment.  The prosecutor wants to know if the names he's reading aloud are names of students, employees, or instructors (who Trump said he handpicked in a Trump U sizzle real).
His head explodes about 40 seconds in.
The whole video is filled with legitimate legal question after question and Trumpski and absolutely puts on a fucking MASTERCLASS in lying.  And acting.
'I swear to God I want this to go to court so bad you have no idea.'

'I can't wait to go to court'.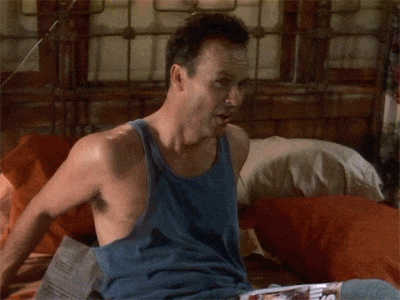 About two weeks after this video deposition Trump settled do have all the information buried so he probably won't be really pleased with this coming out a little over a month before the election.
The crazy thing is I doubt it will have an effect on his returns because his supporters are fine with it all as long as they get to keep their guns, don't have to wear masks, and they're still allowed to subjugate black people.  The three pillars of Trump's America.
Say what you like, he's still the best show in town.