Dear Mr. Singh, we here at DeanBlundell.com like to consider ourselves as Journalistic Savants, capable of going to the very ends of the earth to investigate a story, bringing the truth to the forefront of the Canadian diaspora.
Now, you're a very busy man, and we figure that you probably didn't have time to respond to the Toronto Star's tweet asking you where the best Butter Chicken Roti is. That being said we aren't really sure if the Toronto Star meant in Canada, in B.C. or in Toronto. So as you are undoubtedly very busy with fiscal planning, budgetary management and various other issues the leader of the Federal N.D.P. would be dealing with, we have taken the liberty to help the Toronto Star out in answering their query posed to a turban-wearing Sikh regarding the whereabouts of the best Butter Chicken Roti.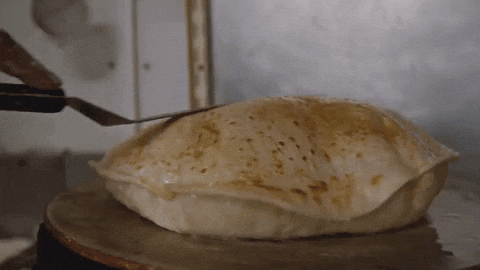 Now, Mr. Singh, you would think that finding the best Butter Chicken Roti would be a herculean endeavor of which thousands of man-hours would have to be invested; we assure you that here at DeanBlundell.com we have developed a fool-proof system in determining this.
And to be crystal-clear, we do not fault the Toronto Star for not being able to find the answer to this question themselves as clearly they are not privy to the investigative resources we have been allotted here at DeanBlundell.com.
But, in the interest of fair play and journalistic camaraderie, we here at DeanBlundell.com are ready to share the secret to our investigative ventures and how we were able to determine for the Toronto Star where in fact the best Butter Chicken Roti is, at least in the City of Toronto. And again, Toronto Star, you are very welcome.
We present to you, the secret to our method:

It's called 'Yelp' and it will blow your fucking mind.
And again Mr. Singh, it has been our pleasure to assist you and the Toronto Star.
Lastly, if the Toronto Star would like to ask Member of Parliament for the Liberal Party of Canada Jean Yip where the best noodle house in Scarborough is, we would also be glad to lineup our investigative team them for that search as well.