A guy who murders someone in a psychotic rage is a 'nutcase.'
Nine out of ten people will agree with Doug Ford except for A) people who work in the mental health field or B) someone related to a murderous nutcase or C) some knobs looking for a 'right side' for a few performance tweets.
Premier Doug Ford is under fire for calling a CAMH patient who fled the country a "nutcase" and "crazy." @richard680news with the criticisms coming from health professionals and the NDP. https://t.co/irEofVFKHM #ONpoli

— CityNews Toronto (@CityNews) July 18, 2019
Here are the short strokes:
The Centre For Addictions And Mental Health (CamH) lost some greezy murderous NUTCASE named Zhebin Cong who MURDERED SOMEONE WITH A MEAT CLEVER while out for a stroll on a day pass.
Whoopsie Doopsie.
Cong boarded a flight to CHINA (they think) to murder someone back home with a filleting knife (I'm assuming).
"They say this guy's low risk and he chopped up his roommate with a meat cleaver?"

Doug Ford is railing about a "nutcase" who fled to China from CAMH after being found non-criminally responsible for killing is roommate.https://t.co/kdcwdf6jcv

— TorontoStar (@TorontoStar) July 18, 2019
Agreed, Douglas.  HUNDO P.
While I'm certainly concerned with the somewhat negative discourse surrounding mental health (anxiety for me which I talk about so, eat it), I'm equally concerned by what pussy decided that's the real issue here.
Morons with nothing to do and all day to find issues worry about like the names we call a FUCKING NUTCASE WHO KILLED SOMEONE WITH A GODDAMNED MEAT CLEAVER WHO MAY OR MAY NOT BE IN MY SONS BEDROOM CLOSET AFTER SOMEONE GAVE HIM A FUCKING DAY PASS.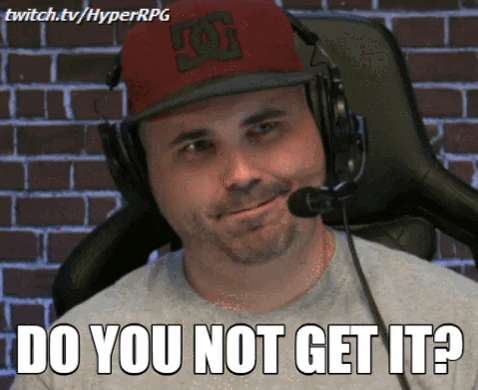 All things considered Francis(s), No one should give a shit what we call this NUTCASE cuz he lost that right when he took someone's life with a meat cleaver.  And if he was found not criminally insane he somehow was able to buy a plane ticket home so he doesn't sound that out of it to me.
"But Dean, he's medicated now! That wasn't him who cleaved the woman!  It was Mental Illness."
Fuck you and fuck that.  Meat clever murders cancel the whole shootin' match.
We both know it.
Listen.  You can hate Doug Ford all you like.  I think he's an enormous asshole with the authenticity of something you get at Pacific Mall. Battling whether we should or shouldn't call this guy a NUTCASE, is so incredibly petty it doesn't even have context considering the severity of what's happening here.  A NUTCASE MEAT CLEVER MURDERER skipped out on a day pass and the Premier of the Province is concerned with public safety while some dick farmers are skeeving over the word 'NUTCASE'.
And if you're one of the latter, worried about Mr. Cong's feelings, go give him a hug when they arrest him for doing it again.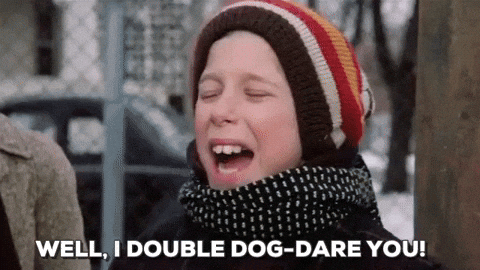 I feel the same way about Vince Li who chopped a Carnie's head off with a pocket knife, eating his ear in front of an entire bus of horrified passengers a few years back in Winnipeg.
We worry too much about the extreme cases.  The Margins where sane people really shouldn't give a shit if politically correct terms are used to describe someone or something.  My core values dictate my barometer.
Doug Ford has no core values but I'm down with Dipstick on this one.
And any excuse to include my favorite gif ever of the greatest mayor this city has ever seen. Doug Ford's brother.  The Late Mayor Rob Ford.
RIP fella. You were, the best.