If you watch and listen to this leaked video of Drippy listening back to his freestyle, about what this dipshit is actually saying in his 'music'
Pt 2 pic.twitter.com/MCg6ALBdUx

— 10pc Killa (@Meezyblvd) May 21, 2020

Did you hear/see the line in the second video where he empowers women to be their best and to reach for equality? Did you hear Drake rap about treating women with respect and the line where he says men shouldn't objectify women like their 'things' for guys to use like a fleshlight?
Nope.
"Real shit, got Kylie Jenner as a side piece
I got 20 fucking Kylies
N***a, ooooooh, I got 20 bitches outside"
If anyone other than Driz talked about women like that on the radio or TV, they'd never work again. Ever.
HOWEVER, radio and TV stations clamor around this fucking moron's music like it's the cure for anxiety. You can't say 'Shit' or negatively objectify stereotype anyone on traditional media without having your pee-pee slapped by the CRTC however songs calling women 'bitches' or 'pussy' by the Six God on the radio are totally cool.  Edited or not.
"Chances are, if she was acting up/ Then I fcked her once and never fcked again/ She could have a Grammy, I still treat her ass like a nominee/ Just need to know what that pussy like so one time it's fine with me."
– Drake, 2 Chainz no lie
Lyrics and dipwads like Drake are exempt from the same movement that destroyed comedy, the careers of every old male TV show host, and Jian Ghomeshi.
I'm visual so when I hear the lyrics to his Kylie freestyle I picture flotilla of '20 bitches' outside his hows waiting patiently in line outside his house waiting to have sex with him, each one void of any self-respect.
I also see a big fat wad of hypocritical assholes who're ok with Drake's misogynist music because it's 'art'.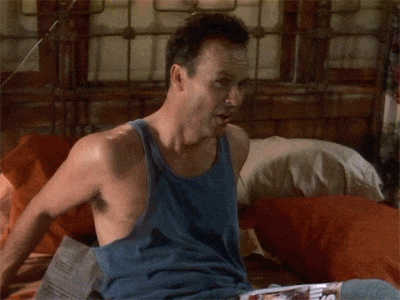 The good news? I picture Kylie Jenner poolside not giving a shit about any of this because she can buy and sell Drake 5 times before putting all that war paint on.
Oh, look!
What a time to be alive.
PS.  Quick question: How can doctors do this and not come up with a cure for the common cold?
Have a great weekend
DB