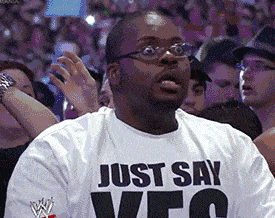 Holy shit, did you see that promo…..
I'll say it again, I have NEVER been more excited for a Super Bowl Half Time Show. In my humble opinion I think the last good half time show was Bruce Springsteen when the Steelers had the crazy throw to Santonio Holmes in the dying seconds to beat the Cardinals. That was a long time ago.
Finally, someone got their head out of their ass and made a good choice and brought back the King, Dr.Dre. Who hasn't performed in I don't know how long. Oh, and did I mention he's bringing a few of his friends with him? Yup, Eminem, Mary J.Blidge, Snoop Dogg and Kendrick Lamar.
I mean it would be the biggest letdown if this show wasn't fire. The coolest part is, believe it or not, these 5 artists have never appeared together on stage before – uniting for the first time for a 12 minute performance. The visuals in the trailer alone are nuts. Rumour has it Dr. Dre has dumped over 2 million bucks of his own money into the show.
I have one or two predictions that may or may not come true.
Prediction 1: Ice Cube will make an appearance for a quick NWA tribute.
I think he will come out, possibly right out of the gate, and play Straight Out Of Compton. Maybe I am wrong, but it would make sense.
Prediction #2: Eminem will show up as Slim Shady.
The man, the myth, the legend will return with his hair dyed blonde and will absolutely light the stage on fire with Forgot About Dre.
Prediction #3: There will be no Tupac hologram.
Sorry kids, but I don't think it's in the cards. It would water down the performance and, if done improperly, could ruin the entire thing. I can see the tweets now. "That didn't even look like him" " how stupid of them to bring him back"
Prediction #4: Tupac is not coming back from the dead to perform.
Believe it or not, in some corner of reddit people actually believe Tupac isn't dead and is on an island somewhere living out his days and is going to make a return on stage at the Super Bowl. I mean, wishful thinking guys but that isn't going down.
Prediction #5: It will go down as one of the best Super Bowl Half Time Performances ever.
I know what will happen. As soon as California Love drops I'll be two stepping in my living room while my wife yells at me to stop embarrassing myself.
I have high hopes, but hey, I'm a 90s kid and 2001 was an album that defined my childhood. I had to pay my sister to take me to HMV (look it up Gen Z) and buy me 2001 when I was 12. I listened to that CD in secret until I forgot I left it in my dad's van and my family put it on, on the way to grandma's house and my mom no word of lie threw it out the window on 403. LOL
I got another copy, it's all good. Now that album is proudly displayed in my music room on LP.
Like I said above, I've never been more excited for a SB Halftime show and I don't think I'm alone on this one. February 13th can't come soon enough.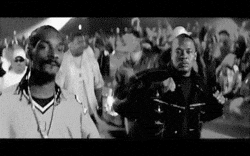 Oh and here's the top 10 Super Bowl Halftime shows of all time, for your viewing pleasure.