It could have been the most epic of Toronto sports Saturdays… it was supposed to be. I told my wife, after the kids were done with Soccer practice I was out of action, confined to the TV for what was going to be a TO sports fans dream day and a side order of Golf.
Something kinda like this…
That's not even counting GOT! Thanks for the reminder #dnegspoker.
Anyhoo… Let's take it back to yesterday. Shug called it. For backstory, if you haven't read his post about Vladdy Jr go do that now…. I'll wait…
I agree with Shug, No reason for him not to be here. If they had brought him up, nothing else in TO would have mattered, the era of Vladdy would have begun. It was a no lose scenario for them. Once again, they drop the ball, and lost a huge opportunity to capitalise.
As a diehard Toronto fan who admittedly thinks and believes that Toronto is the centre of the sports universe and nowhere else in Canada matters I have decided, on behalf of all of us, to BLAME the duo that is #ShitKins or #ShAtkins or whatever the feck you call them these days for ruining what was going to be forever known as "The Saturday". Instead, what do we have… or not have? No Vladdy Jr, yet… no TFC win, no 2-0 series lead in Hockey and no 1-0 lead in the NBA playoffs.
That is one stinking Toronto shit show and the wrong type of Saturday I want to remember. All because of #Shatkins. It's their fault, they jinxed it… Yes, I know it makes no sense to blame them but I am a typical Toronto sports fan so I can blame whomever I see fit… it's what we do. I happen to live in Ireland and over here there's a saying you may of heard of? Murphy's Law… that says anything that can go wrong will go wrong. Well, what a Murphy's Law of a day you guys had over there. (By the way, just an FYI, nobody over here says that).
Not sure what result I am more pissed off at? The #TFC game was a fun back and forth affair, such a departure from last year. Nobody is missing the tiny Italian these days. It was their first loss this year, so things are looking a lot better than last year. The Raptors were up next. What to make of Kyle Lowry? Is the dude punishing us for getting rid of his #malelifepartner? A 0, 0, 0 line? Has that ever happened to a star player on a team in the playoffs? We all get the Yips but WTF was that?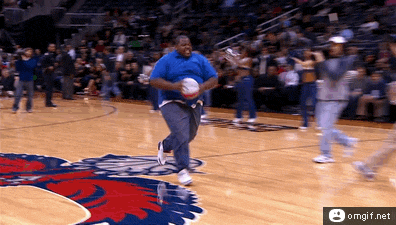 For the most part, Leonard is just jaw-droppingly good, but dishing out to Gasol in the corner on that last chance was a head scratcher? You have proved you can do anything from anywhere on the court. Why? The look on Nick Nurse's face on the long walk down the tunnel said it all, it was a shocking loss. At least they have two days to get pissed off with themselves and try to recover. Two days for Lowry to watch some Udemy videos on how to play Basketball.
Then came the Leafs. Unfortunately (or perhaps fortunately) I didn't get to see the game. The streaming service I use over here in Ireland had the Nashville/Dallas game on. So I woke up and watched the highlights this morning. Did Kadri not learn his lesson last year. He missed 3 games last year and some feel that was one of the contributing factors to the Leafs losing. So now he's at risk of getting suspended again. He's proved he's valuable, the pass to Nylander in game one was top 3 highlight reel stuff. But for feck sakes dude would you get control of your mental game!  Tavares said it best…
"It ain't easy, but at the same time we know that going in. You have to keep your composure. Not everything's going to go your way. Things aren't going to be called that you think should be called, and we just have to stay with it."
That Nylander giveaway goal… man he is one unlucky SOB… his goal in game one was on the way to erasing the memories of a shit year and 'That Contract' and in one sloppy moment he's reset the shit back to where it was all year.
So as you may have heard or read earlier today in the post about Sean Avery (our new best friend around here) it's about time for some of these pansies to get a bit pissed off. How about a 4th liner steps up and become Kadri's mental breakdown? We can't afford to lose Kadri for a length of time, he can be an agitator, but be a pussy one, do your business and then run away. Let someone else throw the hit or the punch. Sean Avery thinks Matthews needs to step up and show his presence a bit more. Drop the gloves and make a statement.
The Leafs became what the Bruins were in game one. They looked like they were back on their heels and let themselves get bullied. You can't just be a fast team in the playoffs, you need to be a complete team. In game one they were, how did they lose that in two days? All I can say is thank the sporting gods there was Golf… I think one of our favs around here Paige Spiranac said it best…
Tiger makes golf so much better

— Paige Spiranac (@PaigeSpiranac) April 13, 2019
So, the only thing I can come up with is it was all because Vladdy Jr. wasn't here… so thanks for ruining 'The Saturday' team #ShAtkins, it's all your fault.
Enjoy your Sunday folks, can't get any worse than yesterday.