Is the joke, well at least she wasn't the pilot and was only passing out peanuts and orange juice?
Still, you can't do this. I remember when I was bartending my way through college and would have some late nights and early mornings. I'm sure there were a few times I showed up in the morning and certainly would have 'blown over' but I can never remember showing up to work completely shit-faced and falling asleep.
Julianne is also having a hard time remembering a time…
A boozed-up flight attendant was busted in Indiana after passengers saw her stumbling all over the cabin — and then passing out in her seat for the entire flight, according to new reports.
Julianne March, 49, of Waukesha, Wis., was charged Thursday by St. Joseph's County prosecutors in connection with an Aug. 2 incident on a flight from Chicago to South Bend, the South Bend Tribune reported. Passengers on the morning flight quickly realized that something was not right with March, who was part of an Air Wisconsin crew working a United Express flight, according to the report. "Hey @united, our flight attendant appears to be quite drunk on this [flight] from from [sic] ORD to SBN," passenger Aaron Scherb tweeted. "She is slurring her speech (she couldn't make it through the security announcement), couldn't walk straight/was bumping into everyone in the aisle, and kept dropping things."
March fell asleep in the jump seat after takeoff, and passengers even had to fasten her seat belt, Scherb told the local outlet.
Another passenger, who only gave his name as Dan, told ABC News that even the pilot wasn't able to get in touch with March. He said the "whole plane … noticed something was wrong" and that the attendant's phone rang "multiple times without her answering" it. "[That] to me was the most concerning part because the pilot wasn't able to communicate with the lone flight attendant and took off anyway," he said.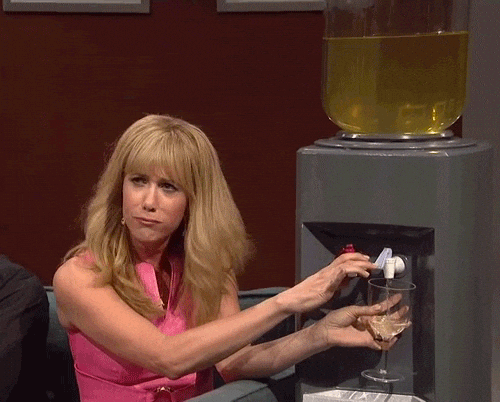 Hopefully, she can get things back on track and learns from her mistake. In the meantime, somebody get her a Ceasar and a Big Mac and maybe we can round her back into form.