"Would you like those in green, for St. Paddy's? Might as well."  Those words were uttered by the fine young gentleman working at the Krispy Kreme donut shop on Spadina Avenue.  Those words would set the tone for the next 36 hours of my life.  It was about 1:30 PM, Friday afternoon: "They don't taste any different, it's just food coloring, yeah?"  I confirmed, "Yeah, exactly.  No taste difference, they're just festive."  I was sold.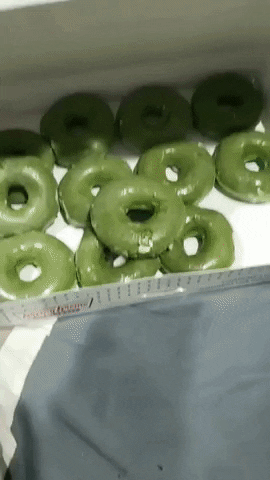 There they are.  In all their beautiful, green glory.  By 9:30 I had already ingested 5 of these lucky little bastards, but I didn't feel any worse for wear.  The next morning, however, it all began.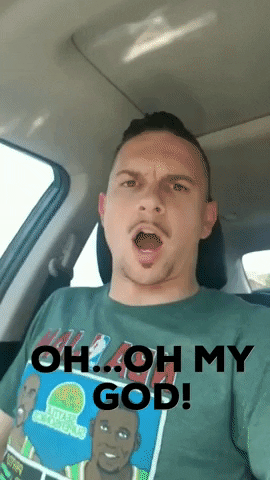 I wouldn't say that I typically have smooth bowel movements, as Pepsi and hamburgers don't provide a lot of dietary fibre, but they don't normally fall out of me with only 10 seconds warning, either.  I apologize for being graphic, but I was shitting out what I would best describe as "Black Death" for the majority of Saturday, prompting me to send out this message to my social media accounts:
#UFCLondon pic.twitter.com/O4WW8kyxkW

— Jimmy the Prince 👑 (@jimmytheprince_) March 16, 2019
So what does this have to do with those delectable little treats I was telling you about earlier?  Well, I polished off the rest of the donuts on Saturday, not assuming that was the root of my GI issues.  Turns out, according to this article, there can be a big difference in polishing off 11 Krispy Kremes with green dye, as opposed to without:
The worst that could happen is probably some gastrointestinal discomfort, according to Dr. Braden Kuo, an assistant physician at Harvard Medical School and at the GI Unit of Massachusetts General Hospital. Artificial food dyes and additives are often not meant to be absorbed by the body, he explains, and instead may weigh heavily on the bowel, which, in turn, can suck water into the bowels, resulting in diarrhea.
The Prince's butthole isn't feeling very "festive".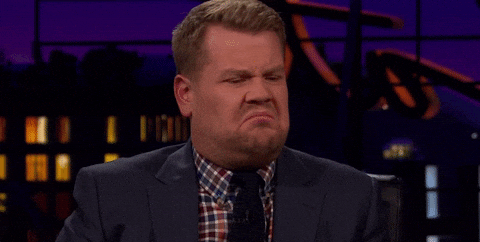 Happy St. Paddy's anyways! I should be back to my normal, sexy self soon.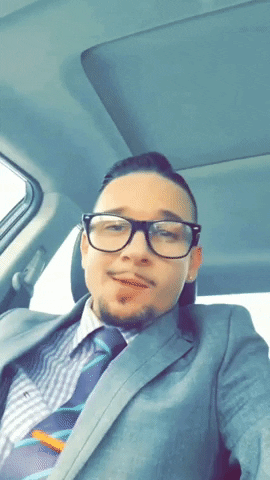 Cheers.