It's happening. It's 𝘳𝘦𝘢𝘭𝘭𝘺 happening 🙌 https://t.co/z7oEpos7N6

— adidas Hockey (@adidashockey) August 1, 2020
Call the dogs and piss on the fire.  Campfire time is over and you're about to get 13 straight hours of NHL playoff hockey for the next six weeks give or take a sweep or two, so pace yourselves.
Millard put out a very efficient tweet about the format for the plyoffs this weekend and I'm all about cutting corners so here you go.
Opening day of @nhl playoffs with 5 qualifying series on the slate. Remember, playoff overyime rules in place for the best of five series, the RR games (which start tomorrow) will operate under regular season OT format (3 on 3 and shootout )

— Daren Millard (@darenmillard) August 1, 2020
Here's whats up!
TODAY (Saturday, Aug 1)
#6 Carolina Hurricanes vs. #11 NY Ranger @1 pm on SN/NBC: I'm interested in this series for a couple of reasons.  The Rangers have 2 Russian goalies who are waiting for King Henrik to retire and he's not a lock to start the series either.  Alexandar Georgiev and Igor Shestyorkin were both phenomenal this year and are two of the best goaltending prospects in the NHL.  Carolina has one of the best bluelines in the NHL and they still have David Ayres's phone number just in case.
Emergency backup goaltender David Ayres is first star of the game and gets an ovation from Leafs fans pic.twitter.com/5ARqtH1Re3

— Brady Trettenero (@BradyTrett) February 23, 2020
#5 Oilers vs. #12 Chicago @3pm on SN/NBC: Draisatl, McDavid, Kane, and Toews?  What's not to love. if the Oilers get some goaltending, they'll be hard to beat.  I have them beating the Penguins in the cup final, btw.  (Oilers in 4)
I'm not sure Connor McDavid is even trying and he has two goals pic.twitter.com/BI65X0q9JP

— Pete Blackburn (@PeteBlackburn) July 29, 2020
#7 Islanders vs. #10 Florida Panthers @4pm SN/NBC:  Meh.  Can I pick 'Neither'?
#5 Penguins vs. #12 Canadiens @8pm SN/NBC: Sid and malkin VS Carey Price.  Habs don't stand a chance but you should take time to appreciate Carey Price in a habs uniform while you can.
#8 Calgary Flames vs. #9 Winnipeg Jets @10:30pm SN: It's the first all Canadian matchup since 1997 and it's an old school Western Rivalry I grew up watching on one of three welfare vision cable channels as a kid.  Jets in 4
TOMORROW (Sunday, Aug 2)
#6 Preds vs. #11  Coyotes NBCSN @2pm NBCSN: No one really gives a shit but it's hockey so, whatever.  Watch it if you're that much of a hardo.
#1 Boston vs #4 Philadelphia Flyers @3pm SN/NBC: This will be a great tilt to start the seeding process.  Boston finished the pre-pandemic season with the best record in the league and Alain Vigneault has coached his dick off in Philly this year.  Can Kevin Hayes keep up his regular-season weirdness?  Can Carter Hart or brian Elliot finally give the Flyers some playoff goaltending?  Will Brad Marchand lick Clude Giroux?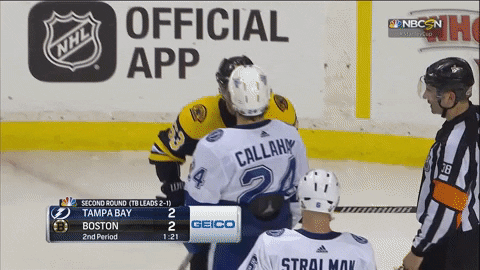 #1 St Louis Blues vs #2 Colorado Avalanche NBC @630pm: Pietrangelo, Tarasenko, Rantanen, and Mckinnon. MMMMM.  Does Binnington still have last years horsehoe?  Can Colorado finally make their way into the conversation as an elite NHL team? I dunno.  That's why I'll watch.
#8 Leafs vs. #9 Columbus Blue Jackets @8pm SN/NBC: Well, at least it's not Boston, hey Leaf Psychos?  The Blue Jackets had a miracle season after losing Bobrovsky, Panarin, and Duchene to free agency and Seth Jones is back for Columbus.  Torts has morphed into the foul-mouthed Gandalf of coaching over the past two years so he'll be an x-factor but the Leafs have too many weapons and Freddy or Jack Campbell will be the key to Toronto finally getting out of 'first-round purgatory'.  If they don't, I'll spend the next 2-4 weeks trolling Leaf Psychos like it's my job so it's a win/win for me. (Leafs in 4 because I live here and It's bad business to not take them in a first-round series)
If you've been missing your Torts soundbites, here you go: pic.twitter.com/7ti0jPpsjK

— Sportsnet (@Sportsnet) July 30, 2020
#7 Vancouver Canucks vs. #10 Minnesota Wild @ 1030 PM SN/NBC: Another seeding game and this will be a great tilt.  The Canucks overachieved this year with the emergence of Taffoli and stud blueliner Quinn Hughes.   They should beat Minnesota but no one outside of BC or Fargo really cares.
MONDAY (Aug 3)
#2 Tampa Bay Lightning vs Washington Capitals @4pm Monday – Kucherov and Vasilevsky VS Ovie and Holtby.  How pissed will Jon Cooper be if they lose to the Caps after last years first round embarassment?  Probably pretty embarassed.  
#3 Dallas Stars VS #4 Vegas Golden Knights @630pm Monday – Not on my radar.
The resumption of Sat play in series games, etc with 3 other play in series to continue (Oilers/Blackhawks, Pittsburgh/Montreal, Calgary/Winnipeg, Rangers/Hurricanes.
It's a buffet of puck.  A Mega Big Gulp of televised NHL action that didn't happen 20 years ago.  That alone was a reason to wake up just a little bit less depressed than yesterday so don't look a gift horse in the mouth by complaining about Camera angles, Ron McLean and the tournament format or players not kneeling.  If your team plays beter than the other team, and if not, at least they played some games and I'll take that over the alternative after exhausting everything Netflix has to offer.
Have fun and don't get to shittered at your physically distanced back yard watch parties this weekend, OK.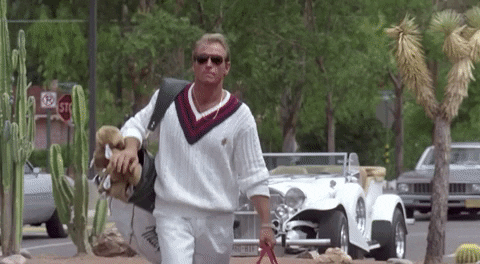 PS: Not sure when the Buffalo/Ottawa series starts.  I don't see anything on the scheule so let me know if I missed it…
Keep it moist.
D