Happy Friday!
Now if you're downtown Toronto today, you may find yourself surrounded by students protesting climate change. Check out #ClimateStrike, #ClimateStrikeCanada or #FridaysForFuture, as you have climate change activist Greta Thunberg to thank.
At 16, Greta Thunberg has done more than most people have done in a lifetime, including being nominated for Nobel Peace Prize. At the age of 15, she took the day off school "School Strike for Climate" and protested in front of the Swedish Parliament. Since then, Greta's impeccable and blunt stylings have called out politicians and their delusions of a better future, while lacking an action plan and accountability. She has ignited a youth movement of an estimated 1.4 million youth to protest across 123 cities every Friday.
She' s already met the likes of Jane Goodall, President Obama, the Pope, and was invited to the Austrian World Summit on Climate Change by Arnold Schwarzenegger.
Committed to leaving a zero carbon footprint, she attended a UN Climate Change conference in New York by crossing the Atlantic Ocean on a carbon-neutral yacht. Built for speed and not pleasure, this yacht lacked some essentials like sleeping quarters and indoor plumbing.
Now while at speaking at the UN Climate Change she gave an incredible speech which sparked a twitter conversation with Trump. Now, I think a lot of it was blown out of proportion. First of all, Trump has bigger fish to fry with impeachment on his mind, so I think what he said to Greta was genuine and not sarcastic. Either way, Greta is brilliant by using it as her Twitter biography to: "A very happy young girl looking forward to a bright and wonderful future."
But one of the funniest thing to come out of this is the blowback by Fox, and more importantly, to note that she is an exceptional individual who does suffer from Asperger's Syndrome. Children with Asperger's tend to struggle in social situations requiring interactions. Even more incredible, as she is a very heartfelt speaker that is socially outgoing.
Quite a stretch as told by Michael Knowles of the Daily Wire who called her a "mentally ill Swedish child who is being exploited by her parents and by the international Left."  WTF? Even if she was who cares? She's done more than you, buddy! As a result, Fox apologized and said it had no intention of booking Michael Knowles anytime soon calling it "disgraceful".
This was hilarious. Seeing the response of Christopher Hahn just seeth was priceless! I thought Christopher was going to lose it. But when Christopher said "Maybe on your podcast, you get away and say whatever you want because nobody is listening. You're on national television, be a grown-up when you are talking about children."
I just about pissed myself, knowing that "Yes" it seems like everyone and their mother has a podcast (Matt Barnaby and mother). So while I know how discerning that maybe as a podcaster, I am grateful for the dozens and dozens of fans that we may have.
When I was 16, I was probably a foot short of being a complete idiot. Like most kids that age, I think Game Boy was the latest rage back in the day. If my Grade 9 teacher ever found out that I became a cannabis blogger for Dean Blundell, I am sure she would say "I knew he would amount to nothing and what's a Dean Blundell?"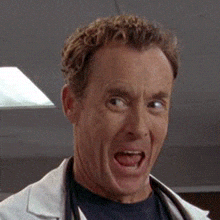 At 16, I think Greta is amazing, seeing how much she has accomplished in such a short time, bringing international attention to global climate change #FridaysForFuture in her own unique way. I think that we can all learn something from her. She inspires others to do better by acting on climate change and she walks the walk and talks the talk. She's challenged world leaders to do better and now she has inspired teenagers to act every Friday #ClimateStrike.
Thank you, Greta, for making Fridays better.