But only till Saturday.
This is insane.
CBC: A man with COVID-19 was left behind Friday when the entire Rosslyn Retirement Residence in Hamilton was emptied because an outbreak of the illness had infected dozens of other residents and staff. 

The mistake wasn't discovered until the next evening after the man's family had repeatedly insisted he hadn't been transferred to hospital with the others and was still in the building.

The man was finally found, alone in his room, around 7:30 p.m. Saturday.

The mistake happened amid a crisis that left the home without any of its regular staff — and the health-care workers who were called in to help didn't have a master list of residents.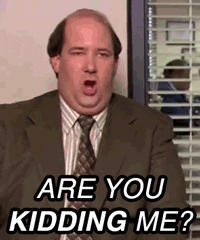 Seriously? How hard is it to do roll call when you're evacuating an entire nursing home facility of 100 people to not know you only have 99?
Someone's grandpa was left behind, deserted, by the entire staff and health Canada (who would have been on hand TOO to make sure everything was done right) for over 24 fucking hours before anyone even noticed??? You might not have regular staff but you didn't hire a bunch of minimum wage kids to do they work, right?
What kind of clown show operation is the Rosslyn Retirement Residence in Hamilton?
A) 100% of your clients have COVID19.  100%.  ALLL of em.
B) You lose people and don't bother to look for them for 24 fucking hours?
C) Don't you check every room before you turn off the lights and lock up after evacuating a senior facility?  I'd like to think that was part of the protocol.
Poor Grandpa.  Can you imagine him sitting there alone for 24 hours with not a fucking soul in the place?
'Help, I'm hungry'
*Crickets
'My pants are full'
*Nothing
I wonder if he thought everyone disappeared in the rapture or maybe he thought it was a cool prank everyone was playing for him on his birthday only to be shocked by a "Surprise"!!
Something like 80% (81 to be exact) of Ontario's COVID deaths has been in long term home settings and I know a few people who've lost parents and grandparents so maybe the government should look into how our seniors are living.  In the meantime, here's an idea, long term homes; learn how to count heads.  Start at one – stop when the lists stop.  If those numbers don't reconcile you have a major problem.