If you're familiar with Pusateri's grocery store in Toronto, you know everything there is super fucking expensive.
Today, they decided to advertise an in-store special for $29.99 Lysol wipes which caught the attention of Canadians for all the right reasons.
How nice of them to charge the public 7X the MSRP for an Item needed to stave off a killer virus.  Really kind.
Toronto Premier Doug Ford took an extra-large Latka sized shit all over the store's owner today for the price gouging during the pandemic and it was gorgeous.  Watch it here:
I once bought a jar of Jam for $18 at Pusateri's.  It was a jar of my Dad's favorite Marmalade and it was a gift otherwise I would have thrown it through the front window.
Pusateri's has always been ridiculously expensive and the well-heeled morons who shop there have probably never price checked in their lives so it's a little different than Loblaws getting caught doing the same thing, but it's still a fucking joke.
After someone posted the in-store ad, the promotion was pulled and CEO Frank Luchetta lied his overpriced dick off about why the Lysol wipes were $30 a pack
Source: In a statement, Pusateri's called the issue a "mistake" and promised to issue full refunds to customers who purchased the product at a higher price point. 

"Our stores are facing immense pressure on all levels of operation," CEO Frank Luchetta said in a statement. "As a result of this mounting pressure, critical elements were overlooked including the incorrect pricing of this product.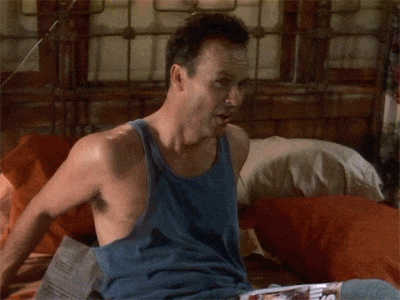 "OooH! It wAs a pRiciNg ErRor, OOohH!'
A) If you shop at Pusateri's, you're an idiot
B) If you believe Frank Luchetta, you're braindead.
C) Too bad they rebuilt it after it burned down.
If you see price gouging, let us know.  I'm happy to share it with others.
Pip pip
D