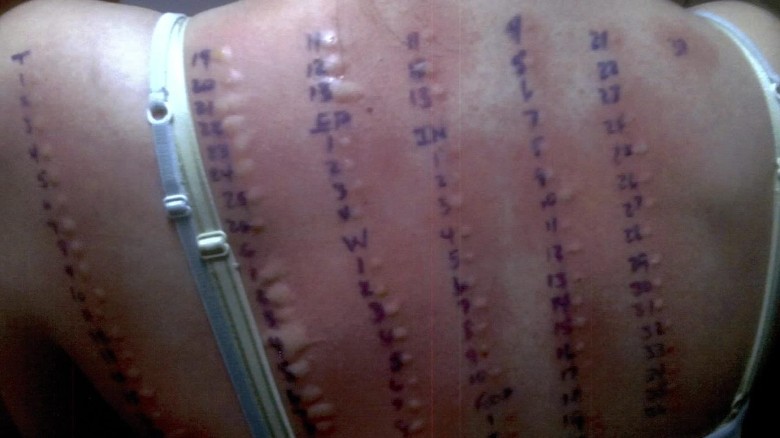 This is a screening test for SCID which until today there was no known cure for.  People like her had to live in a germ and allergen free, hermetically sealed environment for life.  Yunno, like the shitty Travolta movie 'The Boy In The Bubble'.
You can watch the whole movie but I don't suggest you do because it's pure shit.  You wonder how anyone can watch that now and not laugh like it's some J School play.

Here's the Preview.  It's fucking hilarious garbage.

AAAHHHH. Travolta king of the 'Pearl Harbour' steam bath move. When he films anything in Toronto he heads to the Mayfair Club off Lake Shore and strikes up as many direct conversations with guys as possible usually involving tennis and some sexual relations. I'm sure he had some takers which means it worked. Good work if you can get it.
Anyway, if your kid lives in a bubble you can touch him or her if you get this gene therapy which sounds awesome.  Makes me wonder if there might be a common process for people with Cancer, or more commonly occurring cellular mutation(s) to aid in fighting back at the cellular level…..;)