Surprise Motherfucker.
He's back. #Dexter pic.twitter.com/EDXov06rot

— Dexter on Showtime (@SHO_Dexter) October 14, 2020

Dexter was the first REALLY gory HBO/Showtime show (maybe second to the Soprano's) where I wanted to see the bad guy murder the shit out of people. You couldn't help but root for Michael C Hall's character who lived a meek Forensic Investigator life publically but privately LOVED to dismember folks. It was a trip.
Rooting for a serial killer is really fucking hard and goes against the societal norm and I kind of felt like a degenerate every time Dexter orgasmically plunged a knife into some poor fucker in a makeshift kill room lined with plastic.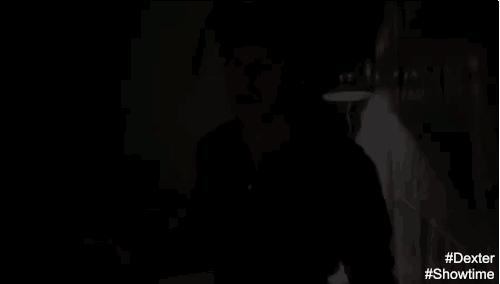 If you've never watched Dexter, all 8 seasons are available and the first 5 seasons are fucking wild.  The Series Finale has Dexter living off the grid in the bush as you do when the feds are after you for throwing a few dozen bodies in the ocean.
Where the series goes is anyone's guess but I hope Jennifer Carpenter isn't back as Dexters 12 out of 10 emotionally nuclear, sister.  If there was an episode where she didn't scream, cry, or have a total meltdown, I haven't seen it and I'm thru all 8 seasons.  Maybe just replace her with a more reasonable relative like a lost uncle who employs critical thinking or a reflective cousin.
Jennifer or not, I'm in.