Unless you are living under a 100 ton boulder, you are well aware that the United States Presidential Election is taking place this week. While voting has closed, no one can say for certain who will be the winner, even though the incumbent did everything but claim victory in his speech last night. It is no secret that this election is arguably the most important in the history of the United States and will have a major impact on the country for years to come. Like just about every American, I've been glued to my TV for the past few days frantically switching between CNN and Fox News to get an understanding of who has the best chance to win. Obviously, these two networks are biased, respectively, making it hard for a lot of us to know who truly is in the lead at any given moment. Luckily for us, there is a way to know who is winning, in real time, from an unbiased source….
SPORTS BOOKS!!
As someone who loves to gamble on sports, I've been following gambling twitter accounts religiously to try and get an unbiased idea of who is leading and let me tell you, it's been a ROLLER COASTER. US based sports books don't allow you to bet on politics so these odds all come from books outside of the US.
So let's break it down…
Here is how the #Election2020 odds have shifted since this morning.

Keep up to date throughout the day here: https://t.co/lKl4mMr92A pic.twitter.com/gY28F1Q9q3

— Odds Shark (@OddsShark) November 3, 2020
As you can see, things were looking up for Joe Biden yesterday morning and leading into the early afternoon as he got to as high as a -210 betting favorite. For those who are unfamiliar with gambling, that means you would have to wager (risk) $210 in order to win $100. As someone who believes that no one knows more than sports books do, I was ready to give the election to the former Vice President. But then things took a dramatic turn…
Joe Biden's odds to win the US Election keep plummeting since being at a high of -220 at 7:15pm et. #ElectionDay

Updated odds (Bovada):

Joe Biden -145
Donald Trump +115

— Odds Shark (@OddsShark) November 4, 2020
Odds are now almost at a pick'em. #ElectionDay

Updated odds (Bovada):

Joe Biden -120
Donald Trump -110

— Odds Shark (@OddsShark) November 4, 2020
In just a few hours, everything had changed. But the chaos was only just getting started!
Announcement:

Donald Trump has moved all the way up to being the -600 favorite (85.71% implied odds) at Bovada to win the 2020 US Presidential Election. #ElectionNight #Elections2020

Updated odds:

Donald Trump -600
Joe Biden +375

— Odds Shark (@OddsShark) November 4, 2020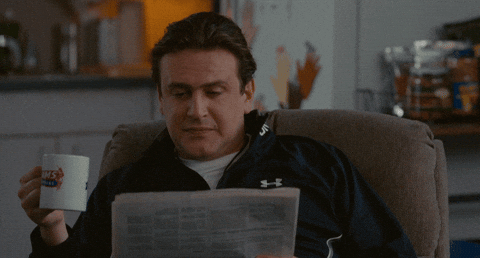 INSANITY!!! There's not a single gambler who would ever place a bet on a -600 favorite because the reward does not come close to the risk. When I saw these odds, I was starting to prepare myself for four more years of President Donald Trump. It was over. A favorite like that never loses. But little did I know, the offshore sports books such as Bovada forgot to factor in mail-in voting, which heavily favored Joe Biden, causing the odds to shift dramatically… AGAIN!!
The odds have begun to slowly shift back towards Biden. #ElectionNight #Elections2020

Updated odds (Bovada):

Donald Trump -300
Joe Biden +220

— Odds Shark (@OddsShark) November 4, 2020
Joe Biden's odds continue to rise. #Election2020

Updated odds to win the US Presidential Election (Bovada):

Joe Biden -450 (81.82% implied probability)
Donald Trump +305

— Odds Shark (@OddsShark) November 4, 2020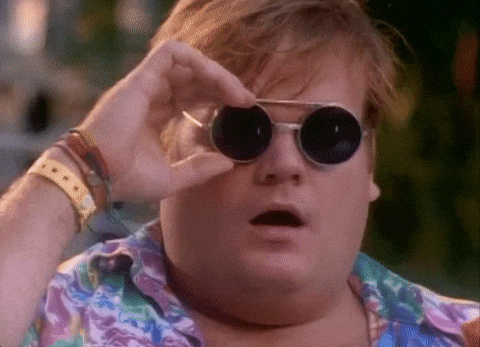 Personally, I've given up here. I thought sports books were a reliable source to know who would actually win this election but boy was I wrong. They seem to have as little of an idea as every poll that I saw leading up to Election Day! By no means am I writing this blog to predict what will happen or share what I want to happen. I'm writing this blog to bring attention to something that I don't just want, but NEED!! And that is a documentary inside the sports books during Election Day!! I can't get over how much I want to see the chaos that ensued when they realized that the man they had as a -600 favorite was now looking like a massive underdog. As I said earlier, they clearly didn't consider the mail-in ballots that haven't yet been counted and I want to know who's head is on the chopping block for not factoring that into their equation. I stay away from betting on politics for my own personal reasons but I'd be lying if I said I didn't wish I bet my entire net worth on Joe Biden once he became the +375 underdog. By no means at all do I think these odds are done moving. Sports books have been stumped for what seems like the first time ever and since I don't expect to know the result of this for a few more days AT THE MINIMUM, I think we can all expect this to go back and forth until one of the candidates throws in the towel.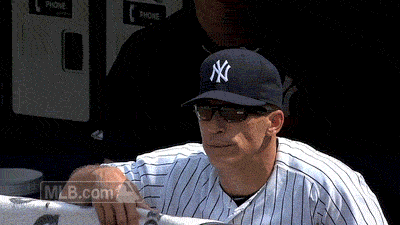 But while the entire world sits glued to their TVs, somebody needs to get in touch with whoever is in charge at HBO, Hulu, or Netflix to give the people what they want, which is a documentary about what had to (and still is) a chaotic scene into sports books during the 2020 United States Presidential Election.