It's the May long weekend and it was really important to us and a few of our friends to provide a service, free of charge, helping you get a virtual head start with the Seltzer King's Tournament of Champions.
Starting Friday, Chris Mancuso, The Seltzer King (who fucking LOVES Hard Seltzers for real) puts 8 companies and dozens of flavors through a blind taste test, one on one, mano-a-mano, womano-on-womano, until we are left with 'The KING Of Seltzers'.
The judging of the 'Tournament Of Champions' will be biased and unbiased at the same time.  That's what happens when it's a blind taste test because the taste is a matter of opinion so we're judging each seltzer by the following criterion.
I love that word btw. "Criterion!"…sounds so 9th-century Saxxon.
Judging CRITERION!
Is it liquid and does it have alcohol in it?  Some key stuff, here

Can I imagine yourself drinking these on a patio when we're allowed to socialize?

Fizz Factor

Is it good for all diets? Keto, Vegan, etc

"How do these babies go down' reaction

Whatever else Chris decides
I'm sure we'll add some and subtract some, but these are basically all you can think of without having a rule that sounds irresponsible when you read it out loud especially when you need to promote the responsible use of alcohol at all times.
Like, we can't have a CRITERION based on 'Can I drink 1000 of these on the back porch this summer and jack up mixed drinks with this delicious hard seltzer/vodka soda.'  It's not responsible, marketing.
It's all a figure of speech which a logically sane person would assume but when you're hosting the biggest hard seltzer tournament on the planet with some of the hottest names in the seltzer game, you need to do it by, the, book…
Here are the contestants, but remember, some have multiple flavors in the T.O.C.
Blue Lobster Vodka Soda from Nova Scotia
Socialite Vodka Soda from Toronto, Ontario
Arctic Summer our of Boston, Massachusetts USA
FICKS Hard Seltzer from San Francisco, California USA 
Cottage Springs Vodka Soda.  Toronto, Ontario 
Little Buddha Cocktail Co from Toronto, Ontario 
Sandbagger Spiked Lemon Seltzer. Toronto, Ontario. 
Colliding Tides Hard Seltzer from PEI. 
Every day or so, The Seltzer King (Mancuso @Cmancuso9797 on Twitter) does a blind taste test between two competing hard seltzers he'll record the review
One beverage moves on and the other gets talked up for being a sport, and a blast to a couple of million people on how you can drink their drink the easiest way possible.  Most of these fine beverage companies deliver. Just click on their link provided under each picture.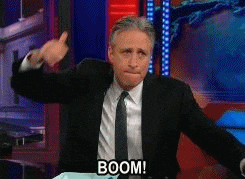 That's Marketing 101.  Make sure you send the consumer BACK to the client.
The prize?  One lucky Hard Seltzer will be crowned THE King Of ALLLL the Seltzers as the winner of the Tournament Of Champions.
AND
a home page takeover of DeanBlundell.com for a week two weeks.
Sponsorship of select podcasts for a month
Ad on DeanBlundell.com homepage for a month
Opportunity to be named The Official Hard Seltzer of DeanBlundell.com
Stick that in your pipe and smoke it.
Marketing 102: Gloat at any success you may be having but in an over-obvious way to keep the user guessing
You'll be able to vote on your favorites in the contest with votes tabulating 2nd and 3rd place finishers.
So let's do this, people.  Let's get out there and have a hell of a contest and give this pandemic the middle finger with Chris Mancuso, The Seltzer King starts the official blind taste test this Friday.
Start your May Long weekend, order your favorite seltzer, and drink with Chris for two straight weeks AT LEAST while he's competing in the Seltzer King's Tournament Of Champions here at DeanBlundell.com.
Forgive the spelling.  I'll fix it later.  Maybe.  I was very late for a podcast.
.