I have no idea if this is true but if there's anything to this (unsubstantiated) rumor, it's NOOOO BUENO for the Liberal Party.
There's a fairly aggressive story that seems to be fueled by the Conservative Party of Canada and Trudeau's abrupt loss of his teaching job from West Point Academy HS in Vancouver back in 2001.
Conservative Party Web Site: After media reports revealed that Justin Trudeau wore blackface during an event at West Point Grey Academy, Canadians have been asking why exactly Justin Trudeau left his teaching job at the school. It's understandable why people have questions, after all Trudeau's story has changed four times since 2001.

First, the Ottawa Citizen reported in 2001 that Trudeau would "give up his teaching job at a Vancouver private school next September to give speeches." Several days later this claim was refuted by Trudeau in a statement issued by law firm Heenan Blaikie. The Montreal Gazette reported Trudeau was accepting a teaching job at a public school.

In his 2014 autobiography, Trudeau says he left the school after a dispute with the administration over an article written in the school newspaper. According to Trudeau, he convinced a student to write an article criticizing the fact that the girls at the school were never reprimanded for the way they dress. This article was deemed disrespectful by the school's administration.

The Vancouver Sun reported in 2015 that the reason Trudeau left the school was "in part over a dispute over dress code and values."

In a 2019 book by John Ivison, Trudeau's departure is summed up as "a disagreement over an article written by a student for which Trudeau was responsible".

On October 4, 2019 Trudeau said he left the school "because [he] was moving on with [his] life".

That same day, the former headmaster of the school said that Trudeau left the school because he was going to study to be an engineer.

Why did Justin Trudeau leave West Point Grey Academy? What's the real reason? Why has his story changed so many times, and if the above reports are incorrect, why hasn't Trudeau corrected the record?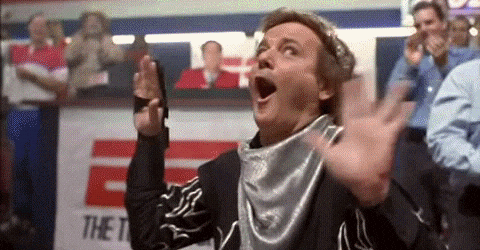 Let's deal with the Conservative's douchebaggery here, first.
They clearly grabbed a pile of dirt on Trudeau over the past 4 years and mapped out a strategy to win without having to talk about policies or principals because they have neither.  It's a greezy Un-Canadian power move but that's the order of the political day so accept it.  I wouldn't vote Conservative if Andrew Scheer was the only one on the ballot but it has nothing to do with the rumor he's dying to see in the public forum.
You know why I don't like the media? They are all about tabloid these days.

Here's the rumour they've been sitting on.

Allegedly, @JustinTrudeau slept with a 17 year old when he was a teacher.

That's the big scoop, apparently.

Do with this as you will. #cdnpoli #elxn43

— James DiFiore (@jamesdifiore) October 4, 2019
Let's qualify this tweet and rumor.
James DiFiore runs a political blog called BlackBallmedia.ca and he's legit. I think he's legit.  He's been threatened, sued, called out and threatened some more for reporting on and calling out corporate/media collusion and he just presents facts.  That doesn't make this rumor of Justin Trudeau sexting a 17-year-old student true. Some would agree, it doesn't mean it's bullshit either.
Well, the tabloid part is as follows:

The girl doesn't want to talk, apparently. So the @globeandmail have allegedly been trying to convince her for weeks, after, allegedly, they secured a copy of the NDA.

— James DiFiore (@jamesdifiore) October 4, 2019
7.5 I'd say.

— James DiFiore (@jamesdifiore) October 4, 2019
James is pretty chill and level headed about the rumor in his blog post too:
Blackballmedia.ca I tweeted what I know; that various sources from different media outlets, ex staffers of conservative politicians, as well as disgruntled ex Liberal war room strategists are swearing that there is a secured non-disclosure agreement and a semi-cooperative female witness.

Recently, the Globe and Mail's Robert Fife, who broke the SNC Lavalin story, said on CTV that he sat on the Andrew Scheer insurance broker story for weeks. He then, coincidentally, broke the story when it would garner more coverage, and cause more damage than it would have weeks earlier. He could have released the story when he first questioned the Conservative Party about Scheer's broker license, but he waited instead.

The worst part is none of this is uncommon. Many journalists reading this will be shrugging and saying, "Well, yeah. That's how it works."
James is correct.  That is how it works and I've seen it and lived it.  I've had NHL and MLB players and agents send me information they want to be leaked for personal reasons.  A 'lawyer' named Kathryn Wells conspired with her reporter friends at the Toronto Star a few years ago to get her rapist client off a rape charge and in the process had me labelled me as homophobic, which led to my firing destroying a radio station in the process.
It also helped an appeals court overturn her client's rape conviction which was always the goal.  Maybe she likes rapists or maybe she was tired of losing, I dunno.  What I do know is, I can talk about it without impunity because it's all true.
News flash: People use their friends in the press with like-minded interest to affect an outcome.  Get used to it before you call James a gaslighter or conspiracy theorist.
I'm reading that #JustinTrudeau has retained lawyers to obtain an immediate injunction against @globeandmail to prevent publication of a most damning report that goes to most egregious behaviour— does anyone have any credible evidence to confirm this?

— Manny_Ottawa (@manny_ottawa) October 5, 2019
Cause Trudeau paid the girl and her parents. They have an NDA and are worried about breaching it!

One would think after Harvey Weinstein this sorta cover up tactic wouldn't work!

The time is now to finally come out about the horrific actions of Trudeau.#metotrudeau https://t.co/0NaMLH63F4

— Candlelight Acher (@candlelightarc) October 6, 2019
Why did Justin Trudeau abruptly leave that school mid-term? https://t.co/it6nkp6lPM #elxn43 #cdnpoli

— Warren Kinsella (@kinsellawarren) October 7, 2019
This all may be a red herring OR it's true.
I'm not invested in either outcome.  Unless it's true, then holy shit will this James Difore be the 'news balls.'