Ther'es an old saying, 'You are the company you keep'.  It's like other old sayings that aren't true that we use to scare the shit out of people.
Canadian politicians are so fucking stupid, they are now using 'You are the company you keep' by combing through 40 years of each others history trying to find out who knew bigger dirtbags.
It's some kinda cowardly shit…and it's terrific.
It started Friday when the Liberal Party released a video suggesting Conservative leader Andrew Scheer is a white nationalist.  They didn't say that though, they released a video of Justina McCaffery and Neo-Nazi white nationalist Faith Goldy made a moronic video in an attempt to be famous 10 years ago.  Keep in mind, this is prior to Faith publically acknowledging she's a total racist.
Banned by Facebook for spreading online hate, yet Faith Goldy is embraced by Andrew Scheer's Conservatives. Scheer & Goldy spoke at the same rally this year, and today he campaigns with Justina McCaffrey, Faith Goldy's "best friend." They even pitched a TV show together. Watch: pic.twitter.com/u6HO7Vy9HC

— Maryam Monsef (@MaryamMonsef) September 14, 2019
Maryam is a Liberal candidate running for Office not far from Justina.  Amazing, right?  Just a coincidence Maryam found this video online, I'm sure.   God only knows what bad things Maryam said or did over her first 50 years on this planet, but I'm sure there's something.
Justina is running for Public Office as a conservative, as is the woman who put this tweet out.  Maryam Monsef is suggesting Andrew Scheer is a Nazi White Nationalist based on a woman he barely knows doing a video 15 years ago with a white nationalist no one knew was a white nationalist at the time.
Having said that, I have no idea if Justina hates black people or immigrants and she very well may.  I'm just not stupid enough to suggest someone her boss is a racist based on said video made at a time when NO ONE KNEW EACH OTHER.
Not to be upstaged, the neanderthals running the Conservative campaign put out a beautiful collage of people Prime Minister Trudeau with a series of unlikeable dick farts like the self-proclaimed King Of #MeToo, Jian (don't call me John) Ghomeshi.
Perhaps @CBC reporters should be more concerned about this @CBCKatie then a conservative CANIDATE who is friends with @FaithGoldy no criminal charges. https://t.co/uKXfiSyKcn

— Ms. Kathy Katula (mother) (@courage99peace) September 15, 2019
Now, I dislike both of these men for very specific reasons.
Trudeau:
Justin means well but he's literally too stupid to run an ant farm.  You know it and I know it. His refusal to step aside in the best interest of the country combined with his lack of respect for women (see Jane Philpott who ABSOLUTELY has my vote in Markham) makes me sick.
Ghomeshit:
Hurt women and I believe them.
Anyway, at the time of this picture, I highly doubt Trudeau knew Jian had a certain sexual proclivity that included hurting women or that he threatened women if they didn't take to his advances.  He also probably didn't know Jian had to turn Big Eyes Teddy around before he rounded first base with a right hook.
That means there is no way to incriminate Prime Minister Trudeau as someone who's cool with physically or sexually abusing women.
The Liberals and Conservatives seem to forget about themselves when they start shooting in their never-ending circular firing squad in a search for purity.
Conservative candidate Justina McCaffrey fled questions from @CBCKatie following a campaign rally with Conservative Leader Andrew Scheer.

Liberal candidates posted old videos of McCaffrey Saturday — one that includes friend Faith Goldy.#Elexn43 #cdnpoli pic.twitter.com/4kS8QPvyR9

— CBC Politics (@CBCPolitics) September 14, 2019
Every party has nominated candidates later exposed and confronted for despicable behaviour in the past – racism, homophobia, etc. Usually disqualifies a person from running. Conservative leader Andrew Scheer says as long as they apologize, it's okay. #cdnpoli  #elxn43 pic.twitter.com/PxeuC9aG2c

— Rosa Hwang (@journorosa) September 15, 2019
Rosa is correct her, except she's a journalist so this tweet is litigious and JV.  Parsing comments to fit your narrative is cool if its a joke.  Suggesting Scheer is OK with racists if they apologize isn't smart journalism.  It's drum beating for clicks (which I respect) but then again, I'm no journalist.  The underlying message is Scheer's a racist which is backed up but zero fact.
The lowest common denominator on twitter used to be porn.  Now I think it's shit like this.  Passive-Aggressive Performance tweeters or 'Papsmears' as I call them.  These "PapSmears' are usually politicians, sometimes bloggers like Toronto sports chat room people or Steve Simmons who write shit with enough dramatic underlying inference, there's no way they don't mean something else they're too scared to say on account of them being a human stain or 'Smear'.
Like these Papsmears from the Pension Puppet Super Group '3rd Period Suits'
You're welcome. @3rdPeriodSuits looks like a sandbox for cowards judging by this tweet. #Tagmenexttime https://t.co/UZJGuy5QMn

— Dean Blundell (@ItsDeanBlundell) September 13, 2019
@3rdPeriodSuits is an online playground for maybe the biggest group of cowards on the planet.  It's kind of a blog and kind of a jellyfish tank for invertebrates who call each other names over anything Maple Leafs.  It exists for the dame reason most shitty blogs like Toronto Mike or Toronto Sports Media exist: To tie their dicks to an issue(s) to slander someone without basis or fact (basically acceptable online stalking/harassment) looking for a place to unite after Toastmasters is done.  Alone.  With a pale of OV or coke wondering Wha Happened.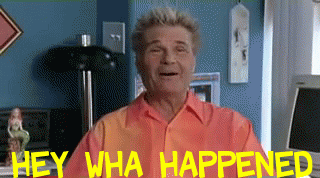 These folks clearly googled Paul Marner and we're the first two stories that come up. they were mad their stuff didn't come up first so they posted a screencap with a shitty comment.
You're welcome. @3rdPeriodSuits looks like a sandbox for cowards judging by this tweet. #Tagmenexttime https://t.co/UZJGuy5QMn

— Dean Blundell (@ItsDeanBlundell) September 13, 2019
Do you get it?  One more.
Let's hear it for esteemed Hockey Writer from The Athletic @JamesMirtle.
Again, Mirtle was stunned we own Google in regards to Mitchell Marner so irritated, James suggested we might be idiots (underlying feeling) and Jonas Seigel's article (which used Paul Marner's words against himself) helped drive the Paul Marner narrative we all now know and love.  Which is why I wrote this post back in December which has clearly upset people.
Our lead blogger @ShugMcSween understands how we deal with Papsmears.  It's just smart business.
@mirtle best part about this all – is how we can comment on his piece and create a post out of it which then gets more hits then his original post.

— Shug McSween (@ShugMcSween) September 14, 2019
Jonas "Hit'Em With the Piece Like Auston Matthews" Siegel

— Adam Wylde (@AdamWylde) September 11, 2019
My old intern Adam here, even chimed in but he's trying to get noticed right now so I'm ok with it.  I put this in the blog to help the guy because he's doing great.  And to be fair, I don't know if anyone knows what Adam's tweet means
Bottom line: I put Papsmear tweets right there with mementos left by serial killers or perverts because they're too scared to act on their own substantive perspective. They chicken out at the last second to leave you guessing or tie shit together and call it a rope.
Faith Goldy doesn't make Andrew Scheer racist any more than Jian Ghomeshi makes Justing Trudeau an abusive asshole.
The terrifying part is headline skimming has taken the place of reading and PapSmears have replaced human beings so we're essentially fucked.
Thank God we figured out how to convert these PapSmears into clicks.
He is now. Hi James. How's journalism? #dontbescaredtotagmenexttime https://t.co/pV3BCBcRdz

— Dean Blundell (@ItsDeanBlundell) September 13, 2019
If you're gonna call someone a racist or a sexual predator, just say it.  If you're too much of a coward to say it, don't allude to it.  Maybe I'll vote for the first one who decides to stop harnessing the collective power of uniting uneducated morons to win an election.
Either way, Trudeau already lost.  He's batting.1000 With Jian and Faith which makes this purity circle jerk even more entertaining.
If you're a 'PapSmear' make sure you've never shaken hands with the wrong person or done anything wrong ever, especially if you're running for public office, then go fuck yourself.
You're the bedsores of social media.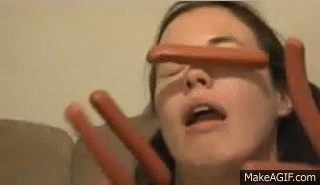 Pip Pip!
Dean