The Monday MMA Update is going to be a weekly (duh) post covering all things mixed martial arts occurring the weekend prior.  It will be accompanied by The Friday MMA Update that will cover any MMA news from throughout the week, as well as previewing the next weekend's events.  If you are a fan of human-on-human combat in any and all forms, then I got you covered.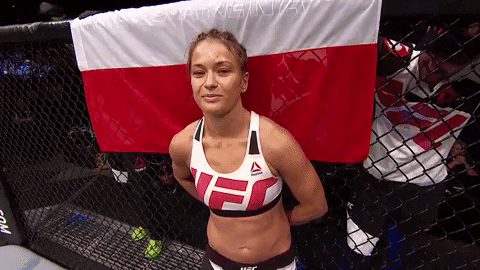 Herb Dean talks Lawler/askren stoppage with joe rogan
Herb Dean was a guest on the Joe Rogan Experience this week, and he explained his role in the controversial ending to Robbie Lawler (28-13-1) and Ben Askren's (19-0-1) welterweight tilt from UFC 235.  Check it out in the clip below:
Dillashaw forced to take 2-year vacation by usada, responds on ig
I covered it earlier this week as it happened, but T.J. Dillashaw (16-3-1) has been suspended for 2 years after testing positive for EPO after his Flyweight Title fight in January.  T.J. responded on Instagram earlier today:
ufc 236: holloway vs. poirer 2 goes down saturday night!
An underwhelming main card for a PPV, Featherweight champ Holloway (20-3) and Poirer (24-5-1) going to battle for the second time is worth the price of admission alone.  An Interim Lightweight Championship is up for grabs as the UFC figures out what the hell they're going to do with Khabib and Conor.  In the meantime, there's some young lions that would like some gold.
The Prince's Pick:
I don't think it's fair to put much stock in their first fight as it was Holloway's UFC debut, and he was a mere 4-0 going into the bout. MMAJunkie.com's Dan Tom talks about both fighters growth in his technical breakdown of the fight, here.
As for my prediction, I think that Max "Blessed" Holloway is special, and Dustin "The Diamond" Poirer is just very good.  True, it has been several years since Max has competed as a lightweight and Poirer has re-acclimated himself quite nicely since returning to the division in 2015, but Max is an absolute animal.  13 straight opponents dating back to 2013 have all tasted defeat, including 4 straight TKO's.  Unmatched heart, will, and now technical prowess has "Blessed" looking like he's going to be the champ in two divisions for the foreseeable future.  Watching him slice through long-time Featherweight ruler Jose Aldo (28-4) for the second time in a row, before dispatching of the up-and-coming Brian Ortega (14-1-1) with relative ease, should cement his status as an all-time great, and a serious threat to the #1 spot on the pound-for-pound list.
Poirer's resume is not to be scoffed at either, as he has 3 straight stoppage victories over ranked opponents, and carries an overall UFC record of 15-4-1.  He does have much more experience fighting top-level lightweights, but I don't think it matters in this match up.  Max is more durable, he's better conditioned, and I think he's destined for greatness.  I expect Poirer to have some success in the striking exchanges, and maybe even mixing in a takedown or two for the first couple of rounds.  It will be the pace and non-stop pressure of Holloway in the later rounds that will see him prevail, as Poirer has shown that he will eventually succumb to constant pressure like his fights with Chan Sung Jung (14-5) or Conor McGregor (21-4).  Perhaps not cutting the extra 10 pounds will help, as we have not seen Poirer in the deep waters since his return to lightweight, other than a 1st round KO loss to Michael Johnson in 2016.  Time will tell, but I see "Blessed" putting the pressure on in the championship rounds and earning a late stoppage victory.
Holloway by tko, round 4