The Monday MMA Update is a weekly (duh) post covering all things mixed martial arts occurring the weekend prior.  It is accompanied by The Friday MMA Update that covers any MMA news from throughout the week, as well as previewing the next weekend's events.  If you are a fan of human-on-human combat in any and all forms, you are in the right place.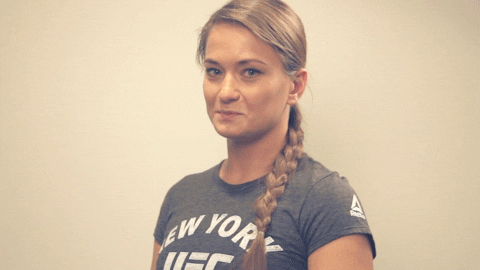 These are the kind of Fridays I look forward to.  Both Bellator and UFC are hosting events on Saturday, and some other notable promotions such as Cage Warriors and Titan FC are also getting in on the action this weekend.  Titan FC 54 is taking place in Fort Lauderdale, the same city hosting the UFC on ESPN+ and is available to stream on Fight Pass.  In other news, Darren Till was arrested for allegedly acting like a madman in Spain.  Let's get to it.
Bellator 220 – fitch vs maCDONALD
The main card for Bellator 220 starts Saturday night at 10:00 PM EST, live from San Jose, California.  In the main event, we see current Bellator Welterweight Champion Rory Macdonald (20-5) take on the unrelenting Jon Fitch (31-7-1(1)) in what should be a test of wills.  Fitch is notorious for his constant pressure and takedowns, which may actually be a nice change of pace for MacDonald who has lost 3 of his last 5 fights, all to fighters who prefer to stand up.  Does Jon Fitch still have enough in the tank to go 5 rounds with the much younger MacDonald and impose his will?  Tough to say, but a lot of eyeballs will be glued to their TV's Saturday night waiting to find out.
In other action on the card, Women's Flyweight champion Ilima-Lei Macfarlane (9-0) defends against Veta Arteaga (5-2) whose only two losses are via split decision.  UFC veterans Phil Brooks (19-5) and Benson Henderson (26-8) are fighting, as well.
UFC on espn+ 8: Jacare vs. hermansson
Brazilian Jiu-Jitsu ace Ronaldo 'Jacare' Souza takes on the late replacement for late replacement Jack 'The Joker' Hermansson (19-4).  No really, this even has seen a number of alterations to the main event, I'm just happy we get a UFC event this weekend.  Hermansson choked out Strikeforce and UFC veteran David Branch (22-6) about a month ago in his last fight, so it's a definitely a quick turnaround for the big Swede, who's looking to make a name for himself with a victory over the man who was supposedly promised a title shot if he wins.
The main card starts at 9:00 PM EST, but I would highly recommend checking out the prelims that start from 5:30 PM as they are littered with veterans such as Andrei Arlovski, Jim Miller, and Ben Saunders.
Darren till has one hell of a night
Darren Till (17-2-1) not only has a 2-fight losing streak that he's coping with, but he also had a brush with the law in Spain last weekend.  Yikes.
UFC welterweight Darren Till has gotten himself into some hot water when he was reportedly arrested in Tenerife, Spain after allegedly trashing a hotel and stealing a taxi. The report comes from British tabloid the Daily Mail which reports that Till, along with others, was taken into custody in the Costa Adeje area.

According to reports, police arrested Till after he allegedly jumped into the taxi and drove away while the driver was putting the luggage in the trunk. Additional Spanish reports claim that Till, and others, were staying at a nearby lodging and "broke furniture and emptied extinguishers."
Sounds like Mr.Till is going to be out of action for the foreseeable future.  Best of luck sir, hopefully you find whatever help and guidance needed to get back on track to being the great fighter you can be.
Have a great weekend.  i'll see you on monday.