The Monday MMA Update is going to be a weekly (duh) post covering all things mixed martial arts occurring the weekend prior.  It will be accompanied by The Friday MMA Update that will cover any MMA news from throughout the week, as well as previewing the next weekend's events.  If you are a fan of human-on-human combat in any and all forms, then I got you covered.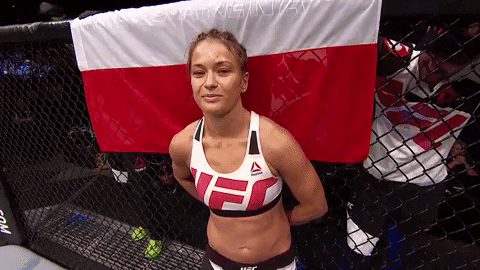 Somebody finally made me sit down and watch Game of Thrones.  If you have ever seen that show, which most human beings have, then you will understand why I need to keep this week's Monday MMA Update a little short as I need to find out when they kill those fucking incestuous Lannisters!
"The Diamond" is a bridesmaid, no longer
Dustin "The Diamond" Poirer (25-5-1) has fallen short only 5 times in competition, but when most of those losses occur in the main event of a high-profile UFC card, you start to gain a reputation as someone who can't win "the big one".  A 5-fight winning streak back in 2012 resulted in a headlining bout against Chan Sung Jung (14-5) – Jung tapped out Poirer in the 4th round.  Another 3 straight wins and he was in the main event against Conor McGregor (21-4) – a first round knockout there sent him tumbling back down the rankings.  Even as recently as September 2016 when he suffered his most recent defeat, it came on the back end of an impressive win streak.  Fast forward to 2019, and Dustin has finally forged a win streak that did not end before the title was won, as he masterfully outstruck the longtime featherweight champion Max "Blessed" Holloway (20-4) en route to a unanimous decision victory.  "Blessed" ate some big shots in the first round that busted him up, and Poirer kept the pressure on throughout the 5-round affair.  Holloway stayed in the pocket and displayed his signature heart and will, but on this night, it was the will and heart of "The Diamond" that pushed him through to championship gold at 155 pounds.  Highlights below:
"Stylebender" wins title in instant classic
Two interim title fights were had at this past Saturday's UFC 236 event, and both fights sent the crowd home with much to talk about.  First at middleweight, Israel Adesanya (14-0) kept his perfect record intact in an absolute barn-burner with former Ultimate Fighter winner Kelvin Gastelum (15-4).  Gastelum displayed his toughness throughout the fight, and kept it close heading into the final round.  Adesanya had the wrestler rocked on many occasions, never quite finishing him off despite coming dangerously close in the final moments of the fight:
A unanimous decision victory for "Stylebender" puts him in life for the undisputed championship against Robert Whittaker (20-4).  The two middleweights will unify their titles once Whittaker recovers from an abdominal injury.
Bellator vet enters rehab, is accused of rape
A subject that I certainly take no pleasure in reporting on is sexual harassment and assault.  Aaron "Tex" Johnson, former Bellator MMA and grappling tournament veteran, checked himself into rehab before some disturbing news was released regarding a potential sexual assault.
In a since deleted instagram post, the 33-year-old wrote (per Grappling Insider), "I'm leaving New York for a month and will be checking into rehab in New Mexico. I will be spending time with my wife and getting my mind better for a return to competition. Thank you everyone for all the amazing support. I will miss everyone very much. I will probably shutdown my instagram during this time."

That announcement came a day after Johnson had a huge upset victory over reigning ADCC Absolute Champion Felipe Pena, at KASAI Pro 5.

A few days later, Grappling Insider reported that Johnson was being accused of rape. That outlet published a screenshot of a facebook message containing allegations against Johnson. That message has since been deleted.
Full story available here.
dutch fighter competes on 4/20…coincidence?
UFC on ESPN+ 7 goes down this weekend.  More specifically it is happening on Saturday, April 20th.  Widely known as the cannabis-themed holiday, one can't help but wonder if the UFC intentionally put Dutch kickboxing star Alistair Overeem (44-17-1) in a match against Russian heavyweight Alexey Oleynik on the same day, or if it is merely coincidence.  After all, The Netherlands is basically the weed capital of Europe.  What do you guys think?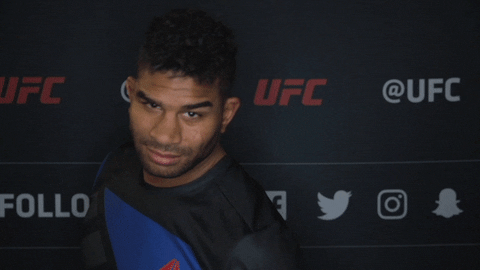 Alright now, back to my beheading and betrayals.