Jared Porter fired as Mets GM, Steve Cohen announces. @MLBNetwork https://t.co/eSuI9aaOqr

— Jon Morosi (@jonmorosi) January 19, 2021
The Mets fired GM Jared Porter on Monday morning after a sexting scandal was brought to light.

"We have terminated Jared Porter this morning," owner Steve Cohen tweeted. "In my initial press conference I spoke about the importance of integrity and I meant it. There should be zero tolerance for this type of behavior."

Porter, who was hired by Mets team president Sandy Alderson this offseason, sent the texts to a foreign female reporter in 2016 when he was running the Cubs scouting department.
ESPN: The woman, a foreign correspondent who had moved to the United States to cover Major League Baseball, said at one point she ignored more than 60 messages from Porter before he sent the final lewd photo. The text relationship started casually before Porter, then the Chicago Cubs director of professional scouting, began complimenting her appearance, inviting her to meet him in various cities and asking why she was ignoring him. And the texts show she had stopped responding to Porter after he sent a photo of pants featuring a bulge in the groin area.

Porter continued texting her anyway, sending dozens of messages despite the lack of a response. On Aug. 11, 2016, a day after asking her to meet him at a hotel in Los Angeles, Porter sent the woman 17 pictures. The first 15 photos were of the hotel and its restaurants. The 16th was the same as an earlier photo of the bulge in the pants. The 17th was of a bare penis.

Reached by ESPN on Monday evening, Porter acknowledged texting with the woman. He initially said he had not sent any pictures of himself. When told the exchanges show he had sent selfies and other pictures, he said that "the more explicit ones are not of me. Those are like, kinda like joke-stock images."
Listen, fellas.  Sending dick pics is a bad idea.  Sending unsolicited dick pics is a TERRIBLE idea.
Sending unsolicited dick pics of someone else's dick, is just fucking weird.
Dick pics ALWAYS catch up with you and as a firm 'No Dic Pics' guy I highly advise against ever sending a picture of your genitals to anyone for any reason at all.
Jared Porter probably thought he was skirting accountability by sending a picture of someone else's penis but I think I know why he did it.
1. He's a fucking creepy perv
2. Jared is fat and fat guys traditionally don't have impressive wieners.  The fat settles around the junk making the penis look smaller than it would be if they weren't overweight.  Jared, in his incredible wisdom, Googled 'Naked Penises' then sent the most impressive snap to this woman along with 62 unanswered texts.  Normal people would get the hint after the first 1 or 2 texts went unanswered but Jared Porter sent 60 more along with a picture of someone else's Weiner because he didn't like his.
I'm always shocked when successful people turn out to be total fucking morons, but that's ego and their success never lasts.
Just ask Jared Porter who's probably balls deep in a quart of Ben and Jerry's 'Rocky Road, crying in his bikini briefs on the couch at the age of 30 who will never work in baseball again.
Remember, unsolicited dick pics last forever.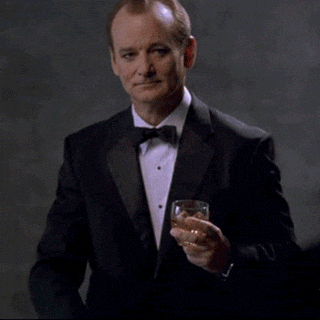 Dean