Game, set, match.
To be a leader for all Canadians, the Conservative Party leader should now end his lifelong boycott of Pride events and explain whether he would still deny same-sex couples the right to marry, as he said in Parliament. pic.twitter.com/5WEyja6Ov5

— Ralph Goodale (@RalphGoodale) August 22, 2019

Fuck, is this ever a devastating look for Andrew Scheer who's humping to be the next Prime Minister of Canada.
Listen, this is as greeeeezy as it gets in politics but I like stuff like this.  The Liberal Party sat on this Scheer video for a while and waited till point break to put it out through 69-year-old Liberal hack Ralph Goodale's Twitter feed. Genius
Scheer leads Trudeau in most major polls so this is crack rock for SJWs and people looking to performance tweet. Hearing someone who's anti-gay marriage deliver a statement likening gay marriage to a dog with 5 legs is political chum.
Trudeau can't be trusted with Ikea directions.  He's the 'Brick Tamland' of world leaders.
Watch Trudeau's stumbling response to reporter who asked him "What do you and your family do to cut back on plastics"

Good hair doesn't buy you smarts!#cdnpoli #plasticpollution #sunnyways pic.twitter.com/GsmQzFQqbp

— Canadabuster (@Canadabuster) June 10, 2019
Andrew Scheer might be less intellectually challenged than Justin but he makes up for it by acting like a smarmy, dimpled, anti-gay, uber-conservative.  Sure, those dimples might make you want to vote for him but don't.  He loves Jesus more than gay people and his own family so the chances of him putting citizens and taxpayers first are zero.  He loves Jesus so much that Jesus told him to stand up to gay marriage right about the time he frosted his tips apparently.
I'm not sure how or if he can explain this away but it doesn't matter.  As much as I LOATHE Justin Trudeau and The Liberal Party, you have to respect this power move.  I'm shocked this is the first we're seeing it for the first time.  The video is from 2005 and I'm 100% positive Scheer knew this was going t happen.  Scheer has spent the past 3 -5 months following Justin around with the SNC Lavalin scandal and in the time we live in (rightfully so) this will play to the Liberal base of mental midgets and horny housewives.
We live in a time where people like to form circular firing squads looking for purity and it won't be long before we're all dead.
Still, absolute shaker by Trudeau you have to love in the spirit of the game.
Up next, a list of Trudeau's sexual partners pre and post marriage.  That should put some of those Neocons into a full lather which will be incredible to watch. Nothing seems to be off the table for the next two months and that, my friends, makes content hogs like us very, very happy.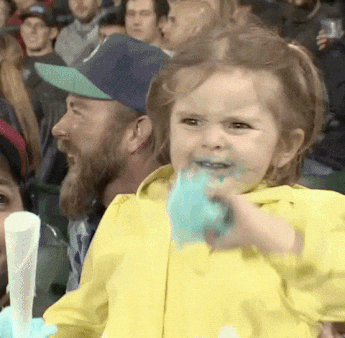 BTW, I got a text from 'Sarah' asking me if I planned to vote conservative this fall.
My response is my bond.