Tuesday nights are usually reserved for tacos or Smackdown Live.  This week, Tuesday was host to an admittance of failure of epic proportions, as Magic Johnson stepped down from his role as President of Basketball Operations of the Los Angeles Lebrons- I mean Lakers.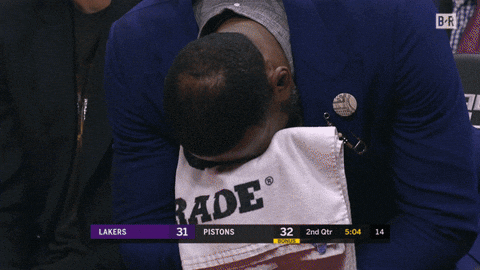 So after recruiting Lebron, signing a bunch of players that didn't fit in, failing to land Anthony Davis and ultimately sucking all of the excitement and optimism out of the city of Los Angeles, Magic decided to quit – with a smile on his face.
Perhaps he's just nervous and he really does feel bad, but something tells me the 3-time league MVP is no stranger to being under pressure.  I see a man who tried to build a championship contender around the best player in basketball, and failed.  And when he failed, he quit.  And when he quit, he made a joke of it.
Maybe it's a good thing he's walking away sooner than later, as I would hate for him to tarnish his on-court legacy with his complete incompetence off of it.
Then again…it hasn't hurt Jordan much.