Hey there, I know you don't want to hear this, but all those rants detailing what caused the brutal week by the Toronto Maple Leafs were fueled by emotion and lacked very little fact. Things are not perfect, not unless you consider trailing the division leader by twenty points, a sign of pending greatness. The club has some great concerns right now, but I just want to make sure everyone is worried about the right things.
— Flintor (@TheFlintor) March 17, 2019
Coaching: Post as many tweets as you want about Mike Babcock, this isn't his fault. Unless losing defensive zone faceoffs clean and giving up 3 on 1's while on a power play is part of the Leafs strategy. Ok, we can move on.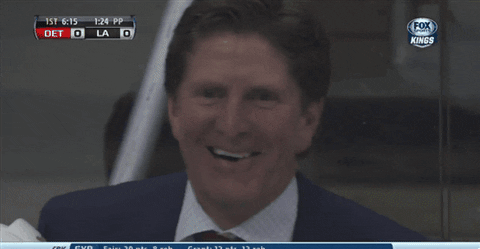 Outmuscled: Could Toronto play harder? That would be helium inflated YES. Have there been many occasions this season when the Leafs have been pinned in their own zone like a donkey's tail at a kids birthday party? Grab the gas canister again. YES. However, this week was not because Marner and Rielly were pushed around. Toronto turned the puck over at a rate that would challenge the clock that tracks the national debt. The buds, a deadly team off the rush, got mutilated in transition the other way. All the creatine in the world would not have made a difference this week.
Tavares and Borowiecki go at it after the whistle. pic.twitter.com/4mccQCg56N

— Flintor (@TheFlintor) March 17, 2019
Fighting: I am sorry, fighting is not coming back. Not this year, not next year, and maybe not ever. Getting angry is different. Kelly Hrudey's example of William Nylander smiling after being stopped Saturday was a great catch. I thought Garret Sparks said it best following the Ottawa loss, "I need more emotion. We need more emotion from everybody. We need people to get angry. We need people to step up and be mad and take it personally.
Goaltending: It wasn't great. The Freddie Andersen and Garret Sparks cannot be absolved of responsibility for the teams trip to hell week. If possible, try and stretch your memory back ten days, that's when you will discover thoughts that revolve around Andersen being a contender for the Vezina Trophy. Andersen's slump has, in some aspects, raised his value to the club. Things get really ugly when he's not brilliant.
What A Minute: Garret Sparks has no business calling out the Maple Leafs
Mindset: I don't mean to belittle coaches but the reality is players always feel like they can do it their way. Strategy? Structure? Responsibility? Come on, players play and they can find a way. When this happens you see a lack of intensity, a quest to beat three defenders by yourself passes that have to cross multiple time zones to reach a teammate. I believe this is where the Maple Leafs are right now. This club should be creating the types of chances they are giving up. Ottawa was brilliant its simplicity. Hold the blue line, see if Toronto try's the risky play, jump on the turnover, go down and score.
Me: yeah i can wing this test tomorrow

*Prof hands out test*

Me: *Looks at first question* pic.twitter.com/G8Emntt694

— x-Zyzz – Zone Entry (@WeTheNorth29) March 17, 2019
I know Toronto fans are worried. The level of panic on social media should be reason enough for a public curfew in the GTA. Just know that Kyle Dubas, Lou Lamoriello, and Mike Babcock have assembled a really good team. Now it's time for the players to buy into the whole package. The playoffs await, the Maple Leafs have three weeks for this week's lessons to sink in.