ITS ALL GOOD NOW!  RELAX!  Everything is fine now and you'll never guess who's breaking this business…
I believe $10.8 million aav. https://t.co/PgvjywAGgH

— Darren Dreger (@DarrenDreger) September 13, 2019
NOT AS MUCH AS MATTHEWS!!!!!!!!! Meh, good for the kid but that. is. hilarious.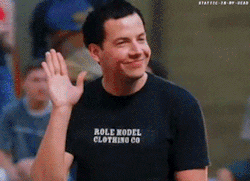 AHAHAHAHAH!!!  They couldn't deal with the public shaming and perpetual piss-taking so WHAMMO.  It looks like Mitchy will skate this week.
Bye Paul

— Vlad ⚔️ (@vovaantonovich) September 13, 2019
The best part about this whole thing?  Yesterday Dreger told a radio station the one place this contract isn't being negotiated in public.
A) That's RICH AF coming from the guy posting the play by play of the negotiations on Twitter aaaannnd B) He's getting DRAGGED for his relationship with Paul Marner FOREVER after this.
What Darren Dreger is doing not sports journalism. The guy lost his credibility throughout this Marner negotiations. #leafs #nhl

— Erik (@oppaerik) September 9, 2019
That's hilarious to me.  The whole thing has been a giant game of 3rd grade broken telephone with millionaires.  Just ridiculous.
Expect Marner to come in at 6X11 and expect an A on his chest.
Congrats on making Paul Marner 'Tapout' you crazy Bastards.
You've done your civic duty.
Thanks Paul

— RD (@BuckFoston_) September 13, 2019
I'm not sure what I love more; Mitch playing a full season, free of the bullshit or being right.  For now, it's a tie.